Collingwood School is an independent, non-denominational, co-educational, university-preparatory school founded in 1984. Located in West Vancouver, British Columbia, Canada, it delivers the British Columbia Ministry of Education curriculum from Junior Kindergarten to Grade 12. Collingwood was ranked by the Fraser Institute in 2014 as 6 out of 289 British Columbian Secondary Schools.
Collingwood is a truly unique school. The campuses are progressive, engaging environments that help make learning fun. Students are provided with an unmatched wealth of academic and extra-curricular opportunities. The school also cares deeply about the character development of each child and support this growth through athletics, the arts and service. And, in doing so, help bring out the best in each one. I was hired by their advertising agency on a freelance graphic designer capacity to smarten their brand.
Starting with the Annual Report, I was given the task to upgrade their brand look that would better reflect the sophistication of the school, and the universities students were being placed in, (Stanford, Harvard, Ivey), attracting students of higher caliber, and increasing donations.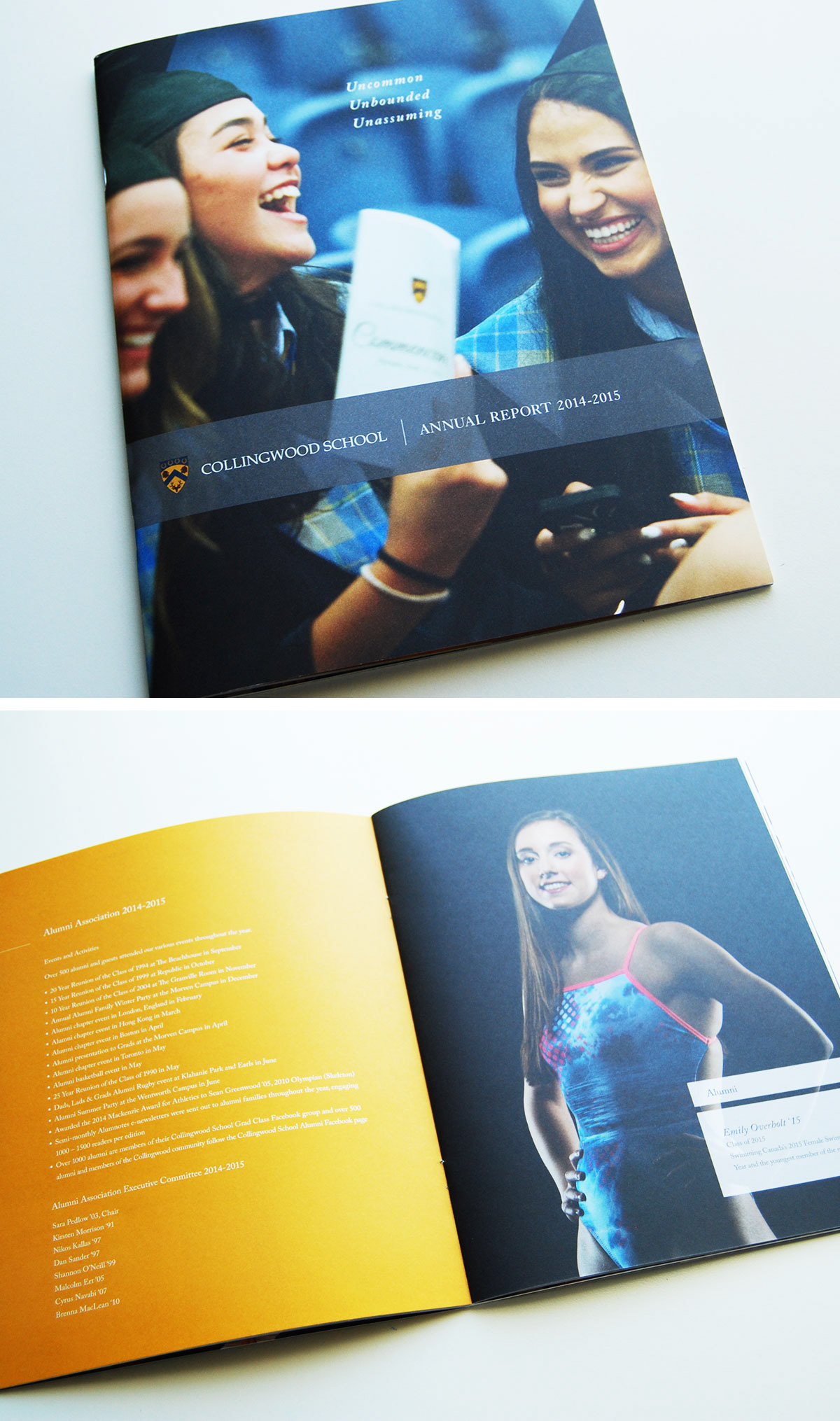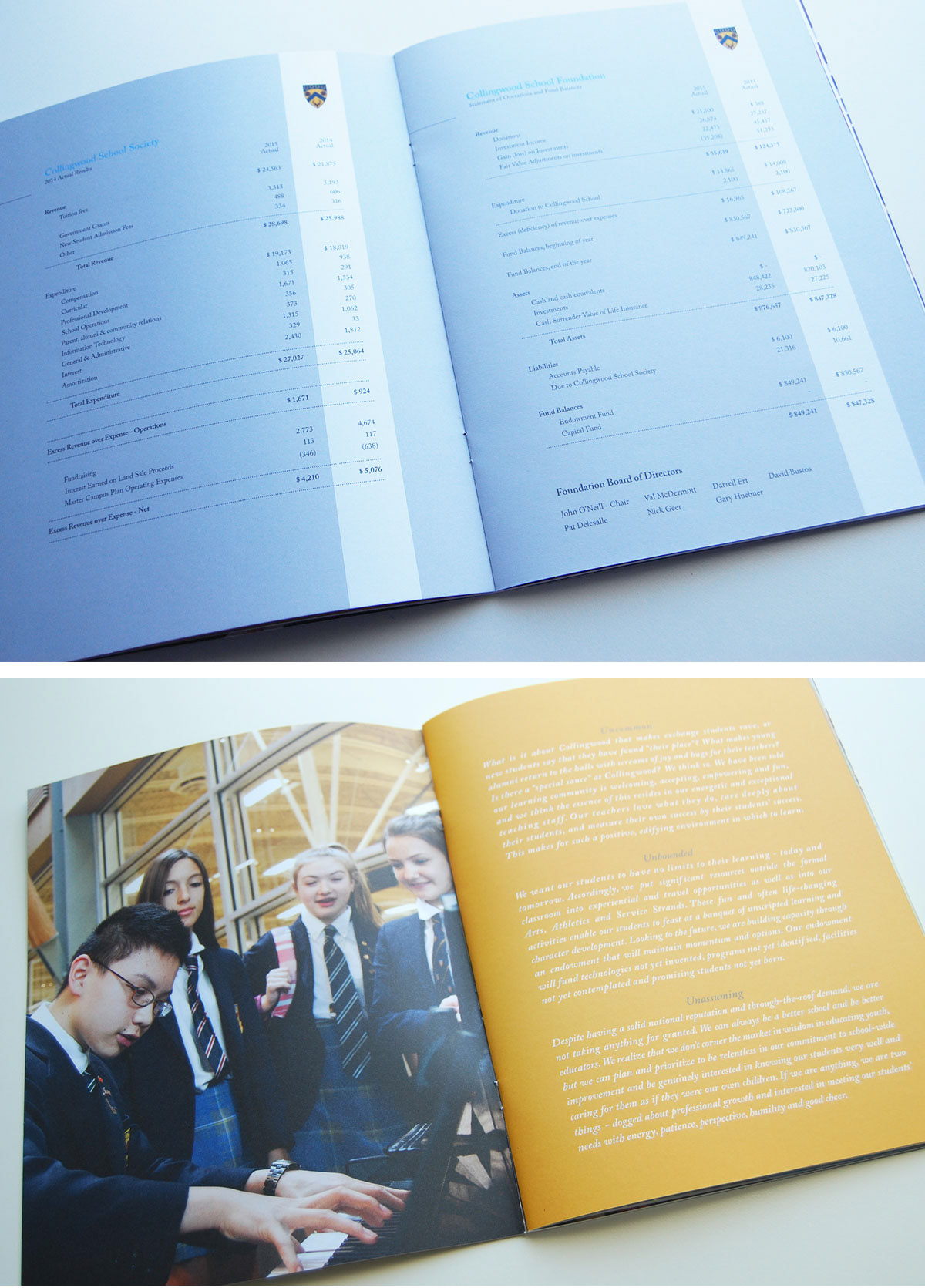 A series of full page newspaper ads celebrating the placement of Collingwood School graduates to top universities in North America. The playful quality of their laptop covers is a cool way to show their individuality which the school encourages.