The Nature Trust of British Columbia is a leading land conservation organization based in BC. They acquire ecologically significant land through purchase, donation, covenant and lease. They care for this land in order to protect the natural diversity of wildlife and plants, and their critical habitats.
The icon is an interpretive image from nature of a Douglas Fir seed, which is the most common tree in British Columbia. The colour of the icon/seed represent land, water and rock. The power of the new identity shows that the icon can be used on its own, and be just as powerful. It was important when designing the new identity to keep in mind it must be just as powerful in any colour, whether it is used in full colour or in a black and white application.
Not only was this a great project to work on, but an important one too, as the preservation of the environment is more important now than ever. 
As a Vancouver-based freelance graphic designer, my rebranding included a new identity, stationery, colour and typeface palette, powerpoint presentation, t-shirt, hat, invitations, magazine advertising, property signs, thank you card, and social media applications.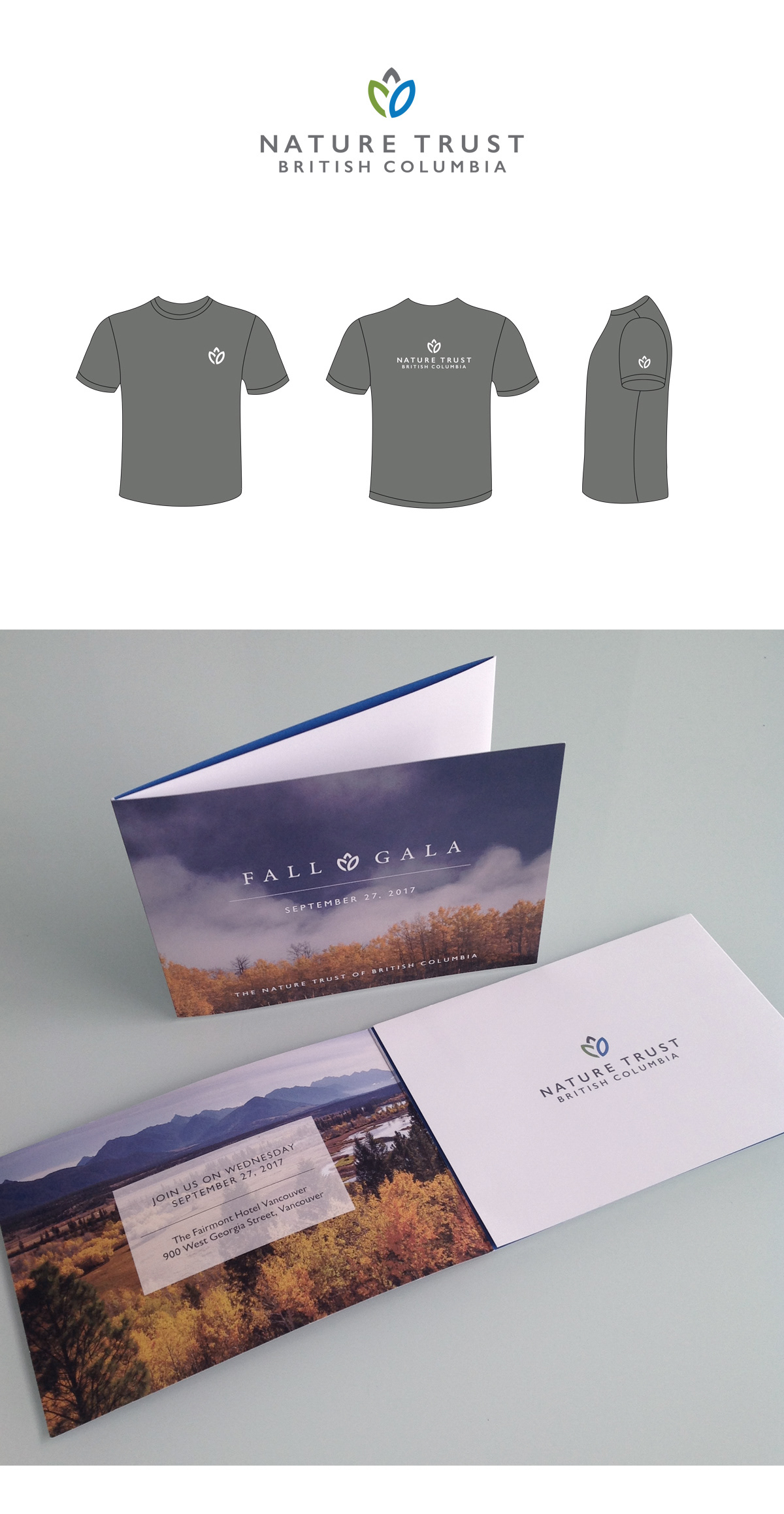 Powerpoint presentations are notoriously badly designed, but they don't have to be. Once a brand style has been established, it's relatively easy for the client 

to update images and text because I made it simple for them to do that.

Animations can be added to add to drama and emotion. In this case the logo on the cover page fades-in.
Although I was not involved with the production of the website, my branding design guidelines were followed precisely, so all digital marketing materials retained the same look, as with all printed material.