When developing creative concepts for a client, the creative director and myself with develop about five to ten different campaigns, and then we'll present three ideas. And each campaign will have a different approach. The ad concept shown below is for the Nature Trust of British Columbia. The Nature Trust is 
dedicated to conserving BC's biological diversity through securement and management of ecologically significant lands. The ad is less copy heavy, and would be a strong second campaign to the first campaign.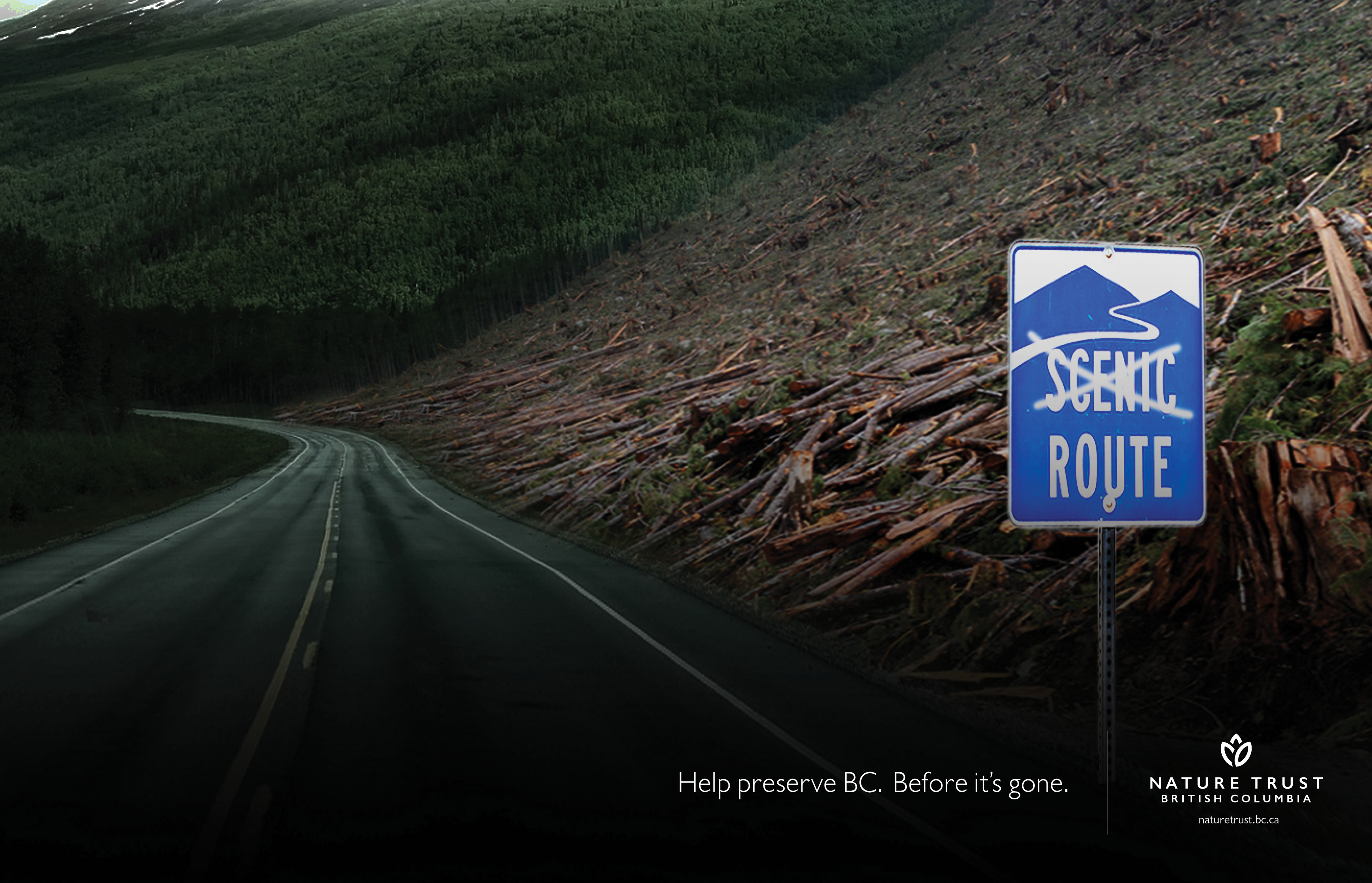 Here we are at a new decade in 2020, and after a wonderful rest over the holidays, it's time to get back to business. Currently, I find myself free to pursue new freelance opportunities. Please contact me to discuss how I can be a strategic asset to your creative team.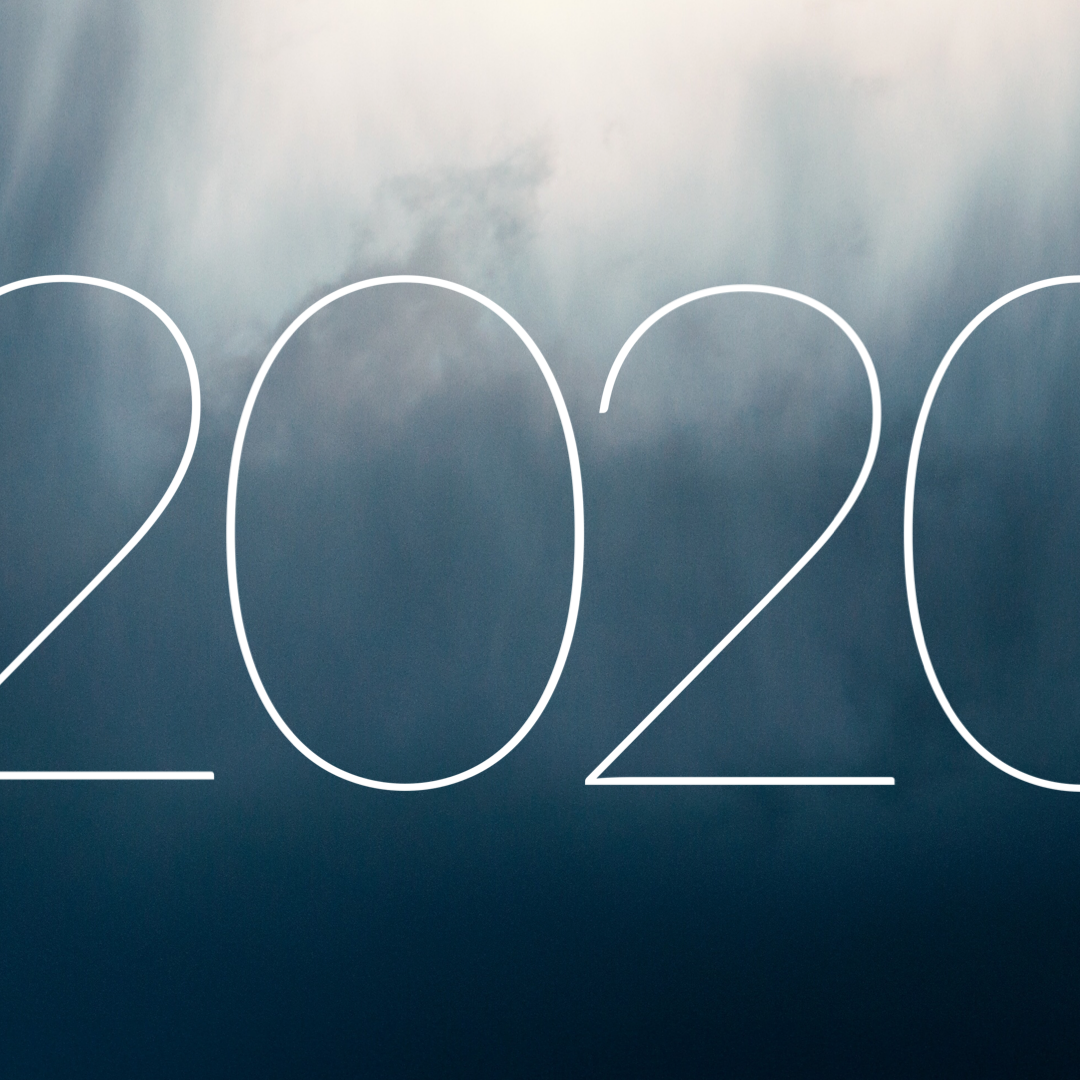 "Pantone has released their colour for 2020.

 

Classic Blue is a reassuring presence, instilling calm, confidence, and connection," says Laurie Pressman, Vice President at the Pantone Color Institute. "While technology races ahead, often overwhelming our human ability to process everything around us, it's only natural that we gravitate toward colors that bring a sense of peace, clarity, and even protection. Suggestive of the sky at dusk, the reassuring qualities of PANTONE 19-4052 Classic Blue highlights our desire for a dependable and stable foundation from which to build as we cross the threshold into a new era.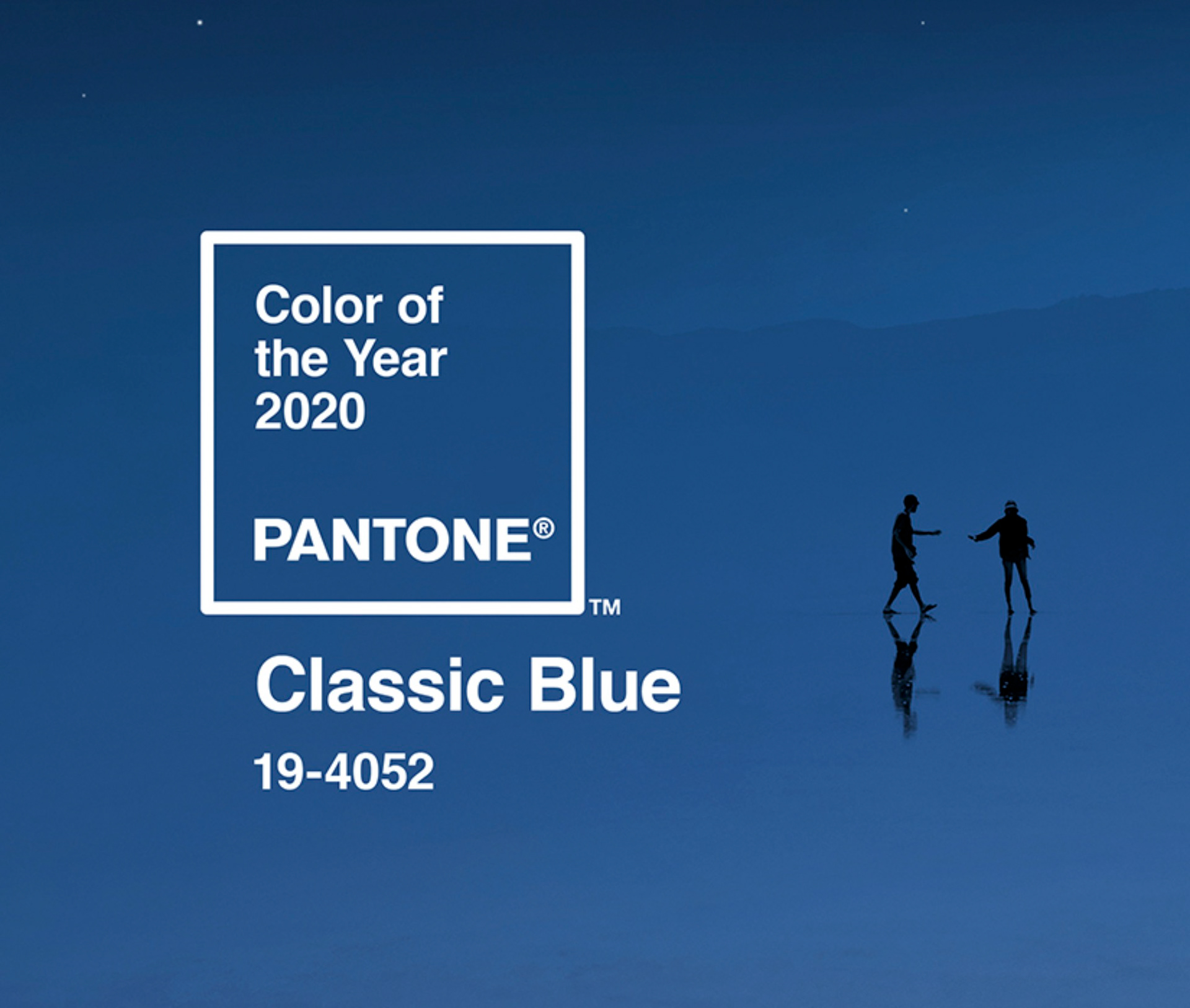 Recent magazine graphic design and art direction work for East India Carpets. Often, carpet advertising will show a carpet that is covered or hidden by furniture in a home setting. The problem with this is, the carpet is not the hero, and the message is diluted. To overcome this, once a year we choose a selection of carpets and photograph them in the East India Carpet's retail store. This way, we have a wide selection of consistent images to choose from for our sustaining magazine advertising throughout the year.
I'm very proud to have worked with Nature Trust of British Columbia to develop their latest tv commercial. The design and style fits well with the branding I developed for them. Thanks to KOKO Productions for their great work on this project.
Click the text links below to see how the out branding is reflective of the TV commercial.
October brings on the fourth quarter of the year, and it's time to think about gathering all your relevant information for your annual report design.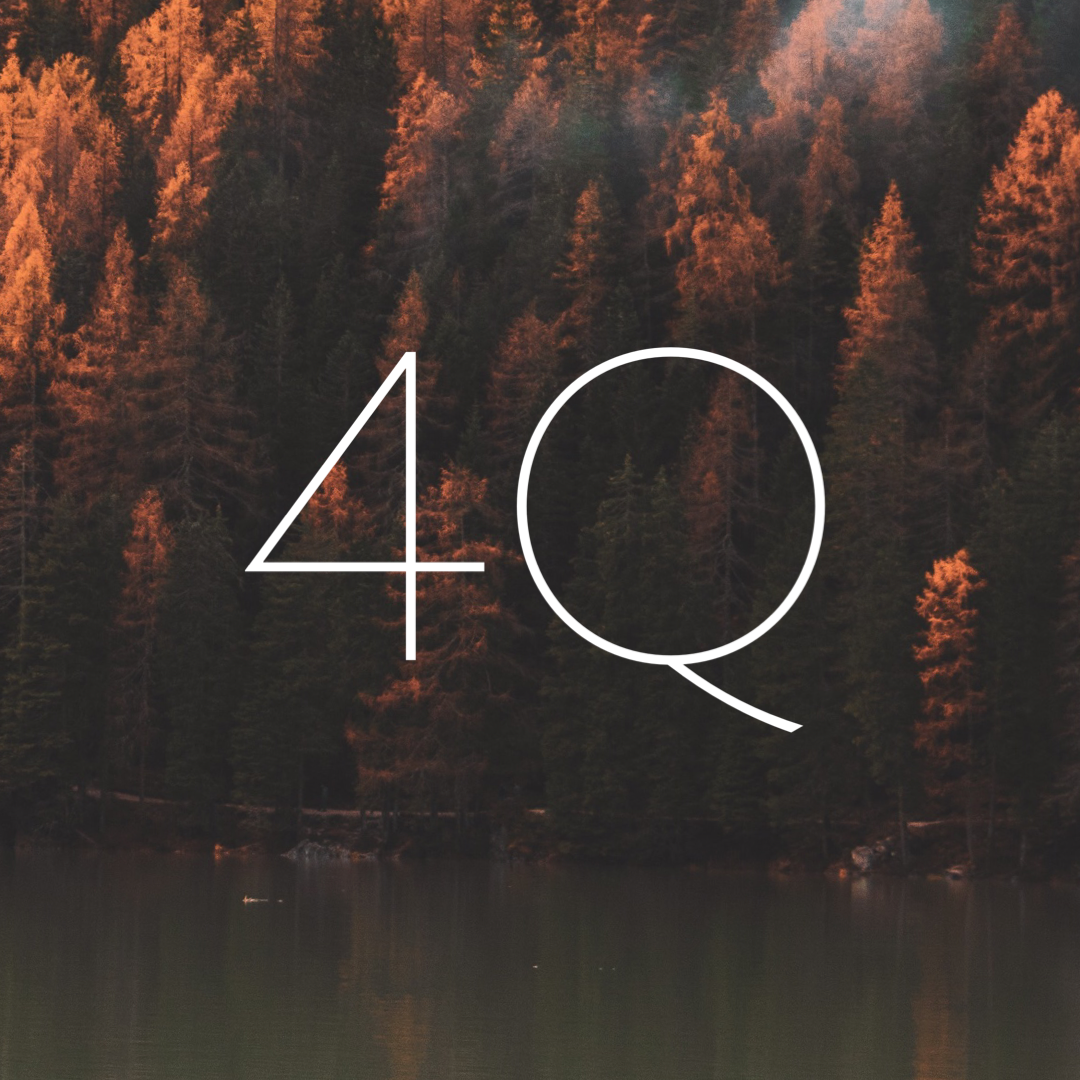 Where did the summer go? September has arrived, and it's time to get back to some serious work. Well, actually the summer was actually quite busy. September is a great month, because the days and nights are a bit cooler, and the skies are a lot bluer. It's one of my favourite times of the year to kayak English Bay

.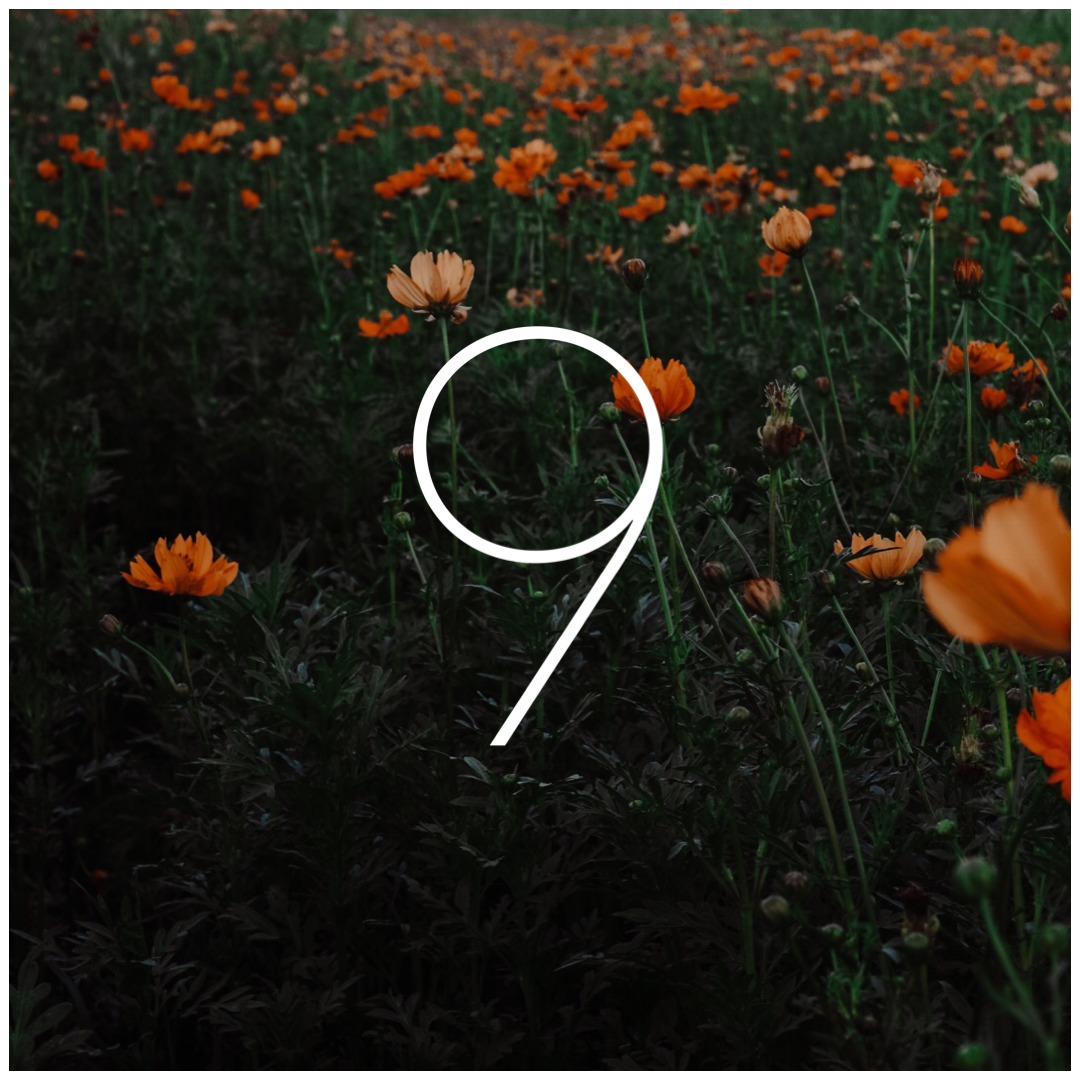 Currently, I am working on a new logo for a housing co-operative in metro Vancouver called Bakerview. This will be my second logo in development for the local land trust organization. If you do not live in Vancouver, you may be not aware that metro Vancouver is the second most expensive city in the world to live in next to Hong Kong, based on income levels. The image shown is one of my proposed logos.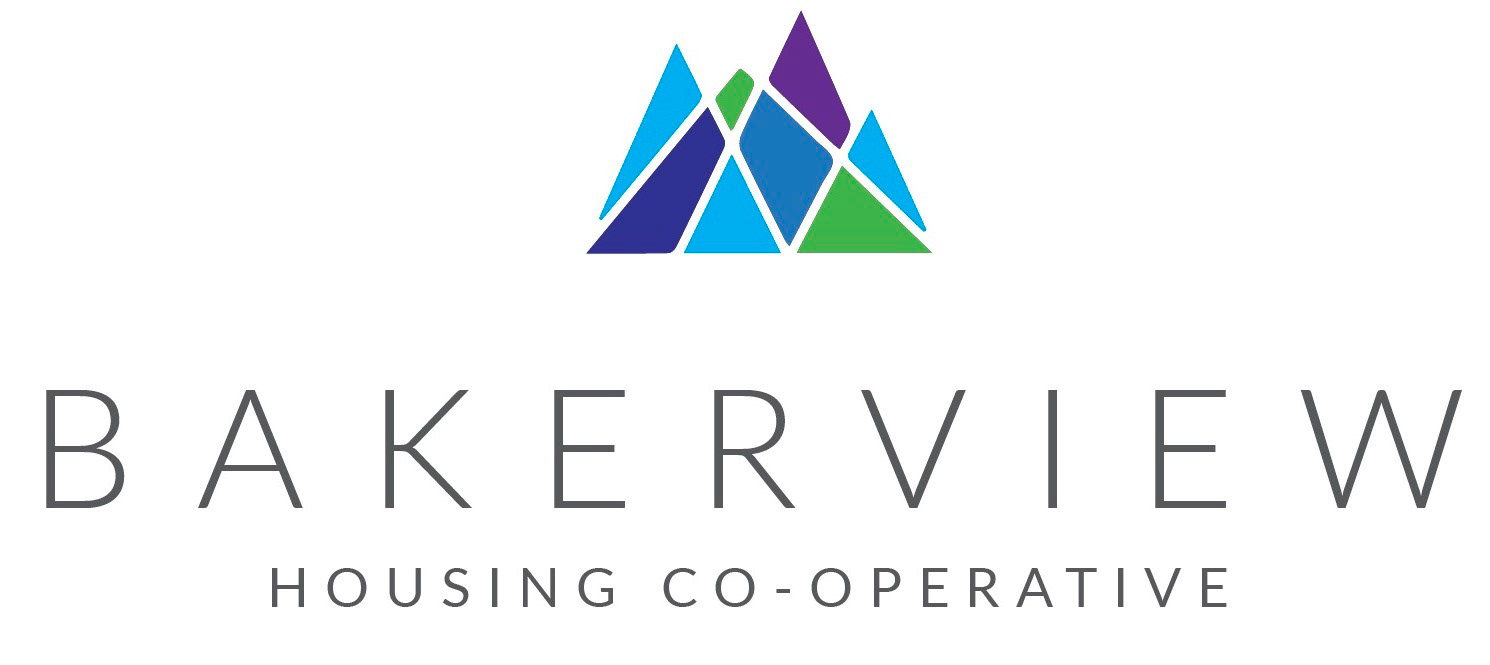 Recently I designed a new logo for a physiotherapist that specializes in physical problems associated with spine alignment and back pain. The simple design of the logo depicts a properly aligned spine in the shape of the letter "b" for the name of the company. Each dot represents a single vertebrae.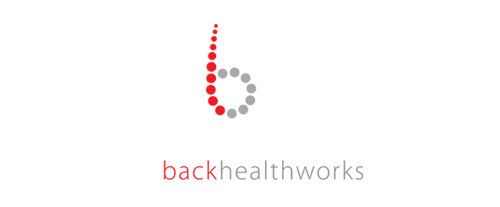 Logo developed for Andrew Woo, for a software program that reduces the amount of pixels required to render trees and shadows in software games, and thus takes up less memory. The technique for the effect is called "Woostyle".

Bad news:

 if you're planning a project, then there are some hard choices you need to make.
Good news:

 there's a smart and simple system you can use to think about the main constraints that will shape what you build. It's called the Project Management Triangle.
Understanding this triangle and how to manage it will mean you can create better plans, communicate your priorities more clearly to developers, and ultimately get better results whatever you're working on.
The triangle works like this. There are three key points: good, fast, and cheap. Your project can be any two of these but never all three.
That means there's always a trade off:
Cheap + fast

 = lower quality work
Good + cheap

 = not happening anytime soon
What are your priorities?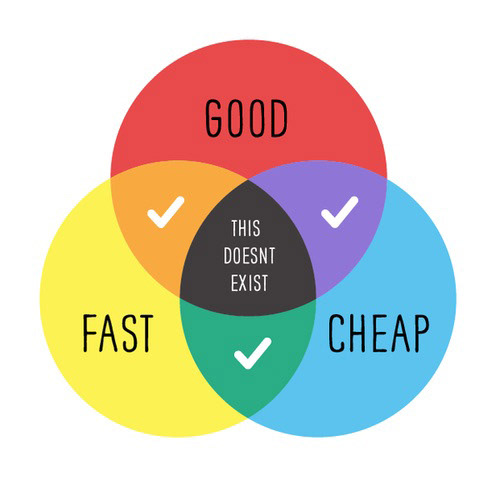 Like the label, then you'll probably like the wine.
New research suggests that the branding and design on a wine label can affect how people taste what's in the bottle.
Darcen Esau, a master's candidate in Community, Culture and Global Studies at the University of British Columbia's Okanagan campus, researched the phenomenon for his master's thesis, which he's scheduled to defend next Friday. 
Esau, 34, says the idea for his thesis came to him based on his own experience as a wine consumer. Like many people, he says, he often decides which wine to buy once he's in the store. 
"With so many options available, why do some labels appeal to some people but not others? And then taking it a step further, does that label actually impact the wine drinking experience?" he said. 
I am currently designing a new website for a Vancouver-based commercial photographer. As soon as it goes live, I'll share the link, but here's a screen capture of the website in development.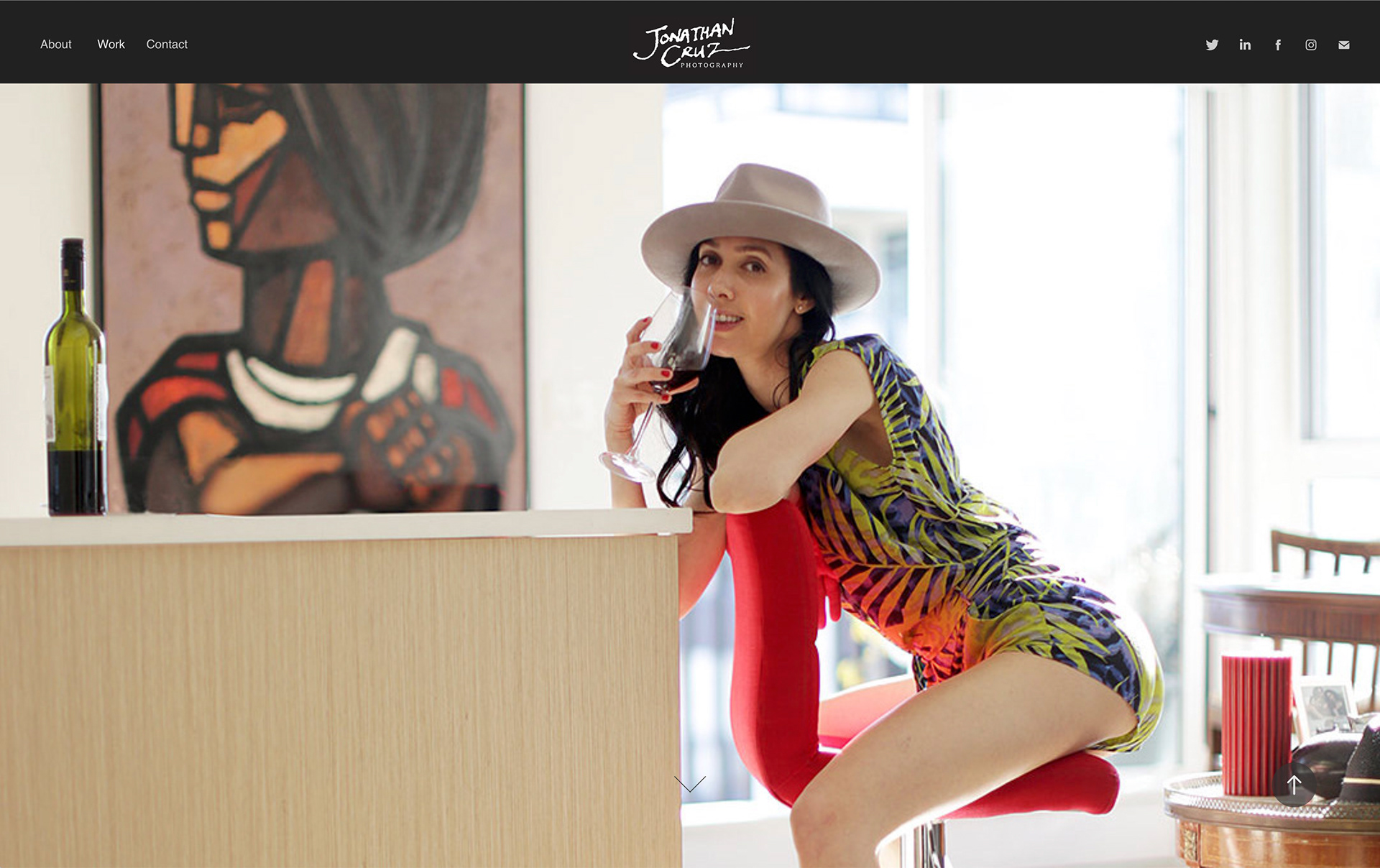 Effective infographics do not have to be complex to get the point across, especially in annual report design, which tend to be copy intensive. Infographics are a nice break from reading countless paragraphs. Below, is an infographic I developed for a promotional products company that explains their profits in a 5 second read.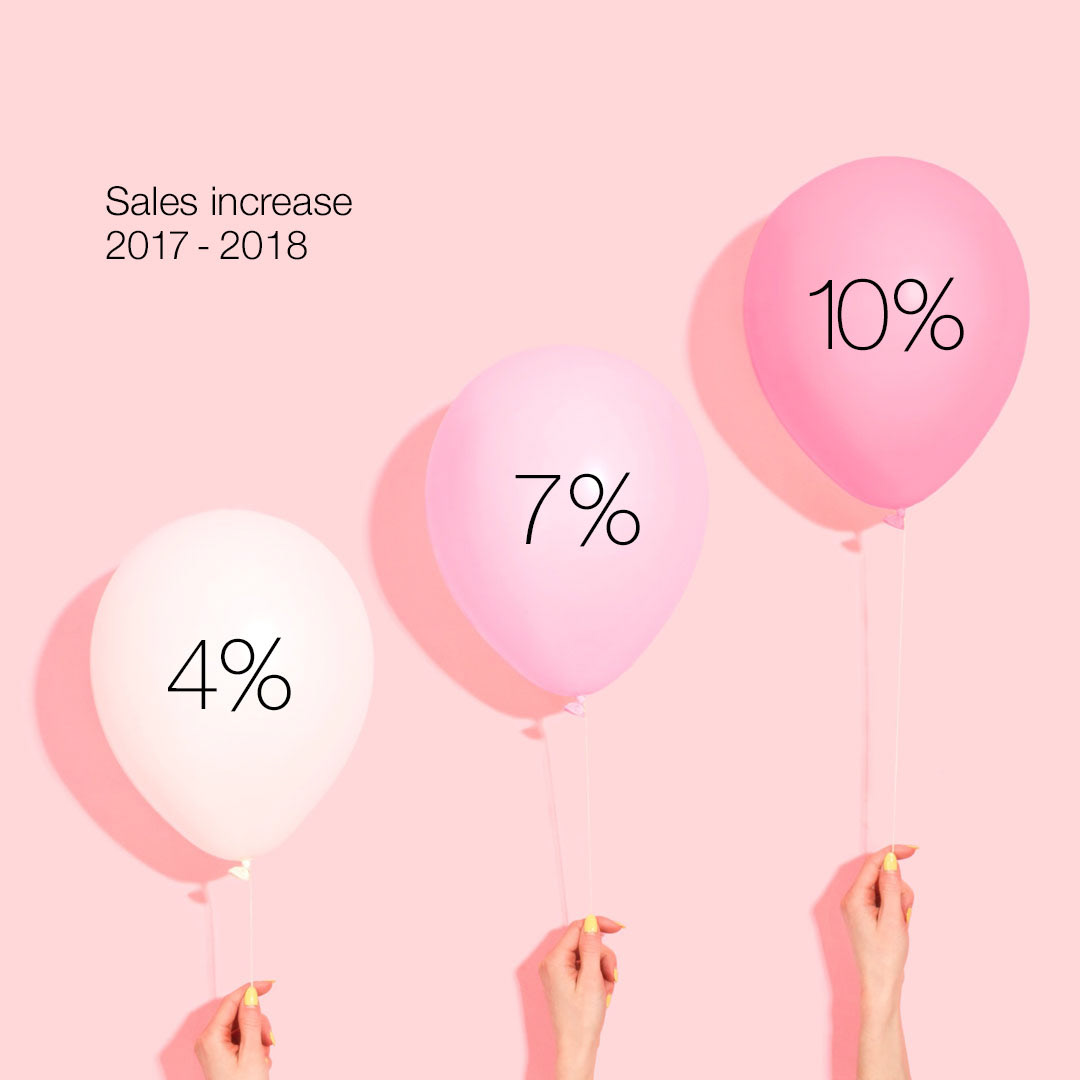 The best thing about being a freelance graphic designer is writing about my work, and things I see in the world around me that is always interesting and inspiring.
I recently completed a wonderful logo rebranding for Nature Trust British Columbia.
Nature Trust British Columbia is a leading land conservation organization based in BC. They acquire ecologically significant land through purchase, donation, covenant and lease. They care for this land in order to protect the natural diversity of wildlife and plants, and their critical habitats.
The icon is an interpretive image from nature of a Douglas Fir seed.
Not only was this a great project to work on, but an important one too, as the preservation of the environment is more important now than ever. 

​​​​​​​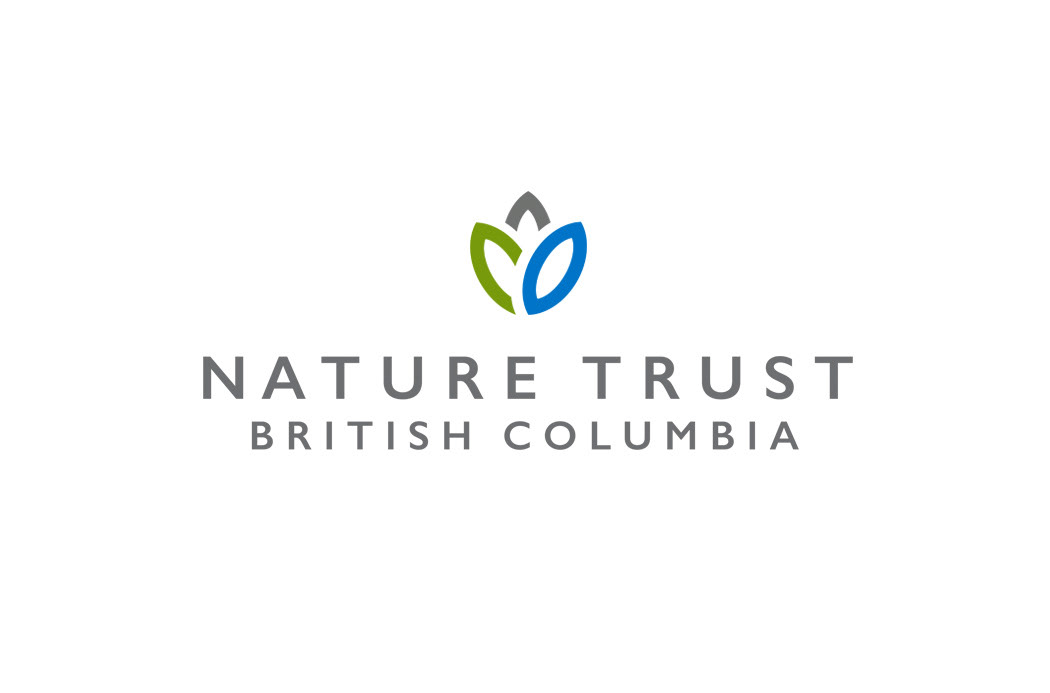 Design impacts stock market performance
Companies recognized as effective users of design strongly outperform their peers on the stock market.
That is the key finding of a ground-breaking study which has tracked a total of 166 design-led companies over ten years of UK share price activity.
A group of 63 companies, grouped into a 'Design Portfolio' for their consistent showing in various design award schemes, outperformed both the FTSE All Share and FTSE 100 indices by around 200% between 1994 and 2003, the study reveals.
The group maintained its lead during the long bull market period from 1995 to 2000, but also in the subsequent bear market, which lasted until 2003. A further Emerging Portfolio of 103 companies, whose awards performance approaches that of the Design Portfolio, enjoyed a similar level of out-performance.
Bad kerning, and what is it?
In typography, kerning refers to the spacing between consecutive letters in printed material or the process of adjusting said spacing. Examples of bad kerning include text that adds so much spa ce between letters of one word that it appears to be two words, or by including so little space between letters that they run together: "A" and "V" might have their slanting sides overlap, or "r" and "n" together might look like an "m". (This latter case has resulted in the slang term "kerning" for this type of kerning.) 
Bad kerning is a sign of sloppy work from the graphic designer. It can make the client look unprofessional, incur extra cost to repair the problem, and potentially can cause an embarrassing moment that can ruin their reputation.
As you can see in the sample below, the text reads ad "SA" "VINGS".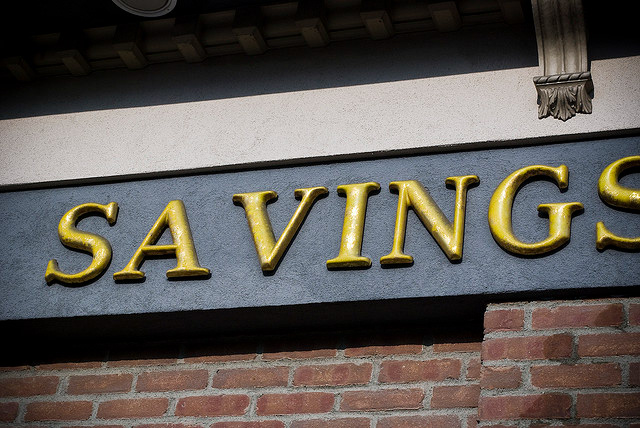 How to identify good design in six steps.
A reader asked a question that really resonated with me. She started by saying that design is subjective and then wondered if someone could ever devise a list of principles that could define good design. So, I thought, "Why not give it a try?", and here it goes.
From time-to-time I'll look at current branding of a company and do a small case study. This has to do more with keeping my freelance graphic design work fresh and current than anything else. If you're not familiar with MEC or Mountain Equipment Co-op, they are the go-to place for all your outdoor needs, and I don't know why they haven't used their name to their advantage. The "Mecca" term just seems like a logical fit for them. Being a Vancouver-based freelance graphic designer allows me to witness the outdoor market in a unique way.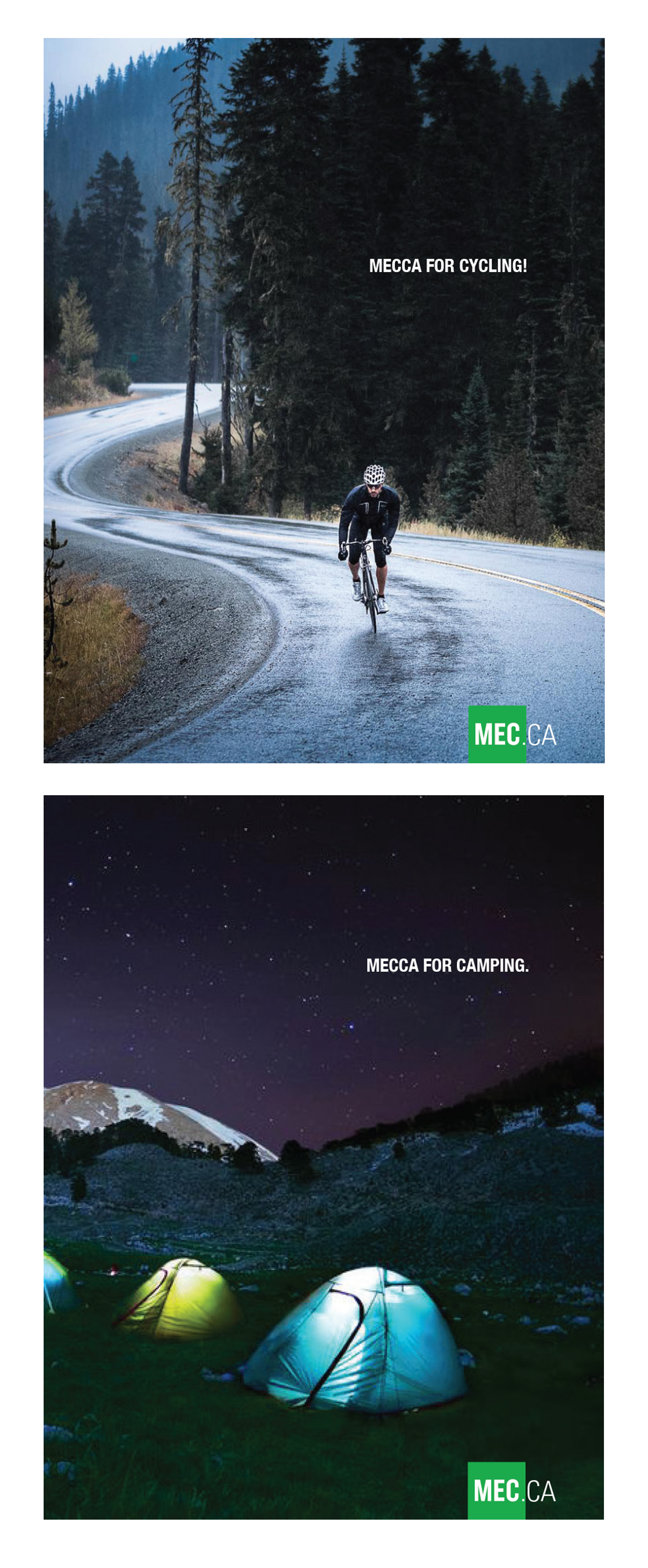 The importance of good design can change perceptions.
Good graphic design plays an important role in changing perceptions of a product or service. Take Solaris driving school as an example, where the old design gives an impression of nervousness,      unprofessionalism, and is hard to read because SOLARIS actually reads "OLARIS". 
My study and proposal of the redesign of the vehicle graphics gives a sense of calmness and professionalism, and is easy to read whether the car is parked or in use. There is a sense of calmness knowing the instructor and student feels at ease with each other, and the feeling of calm and safety on the road knowing other drivers on the street feel at ease knowing the training car will not cause an accident.
Doing good for the community.
Recently I volunteered to help out and to build a brand or voice for Shauna Sylvester who is running for mayor of Vancouver. The power of good branding and graphic design can make a huge difference on perceptions and attitudes and make change for the better in the community. Branding included designing display banners, a podium sign, social media tiles, and website.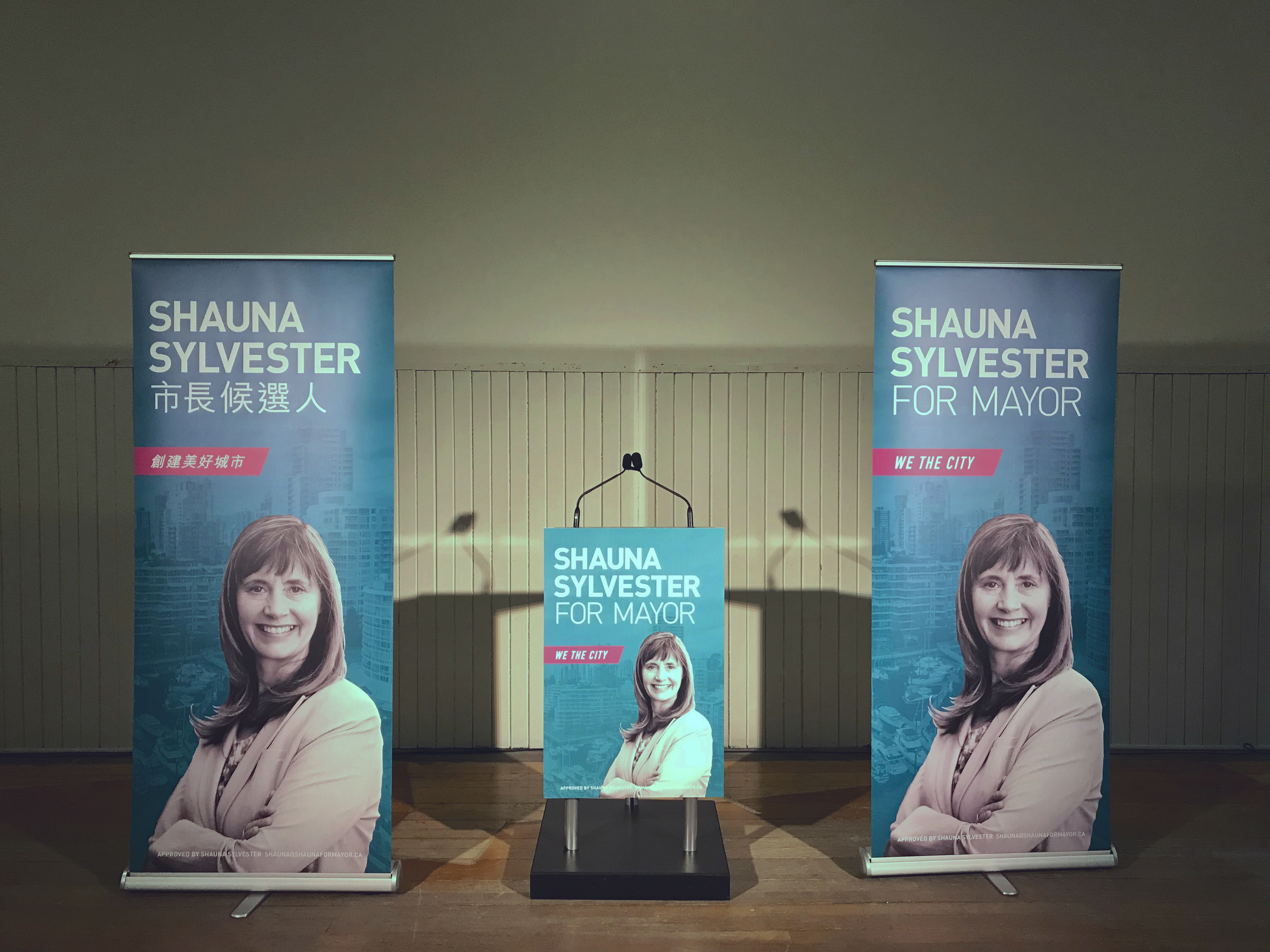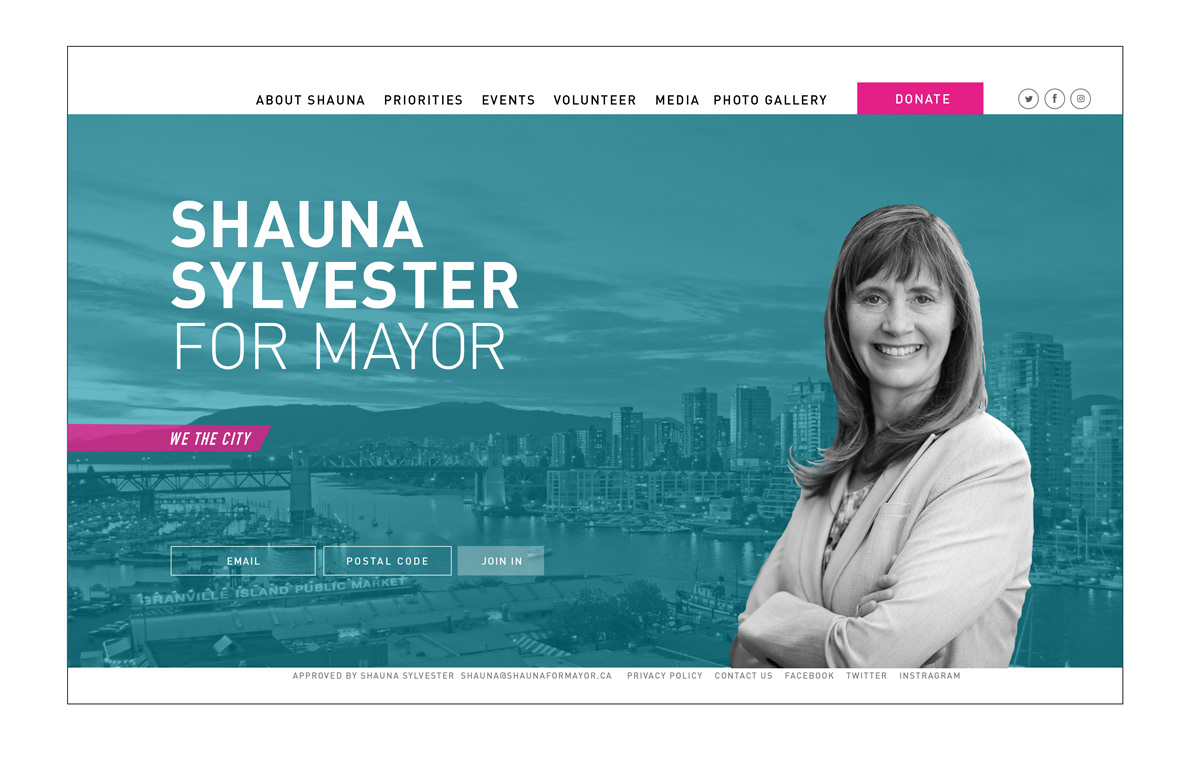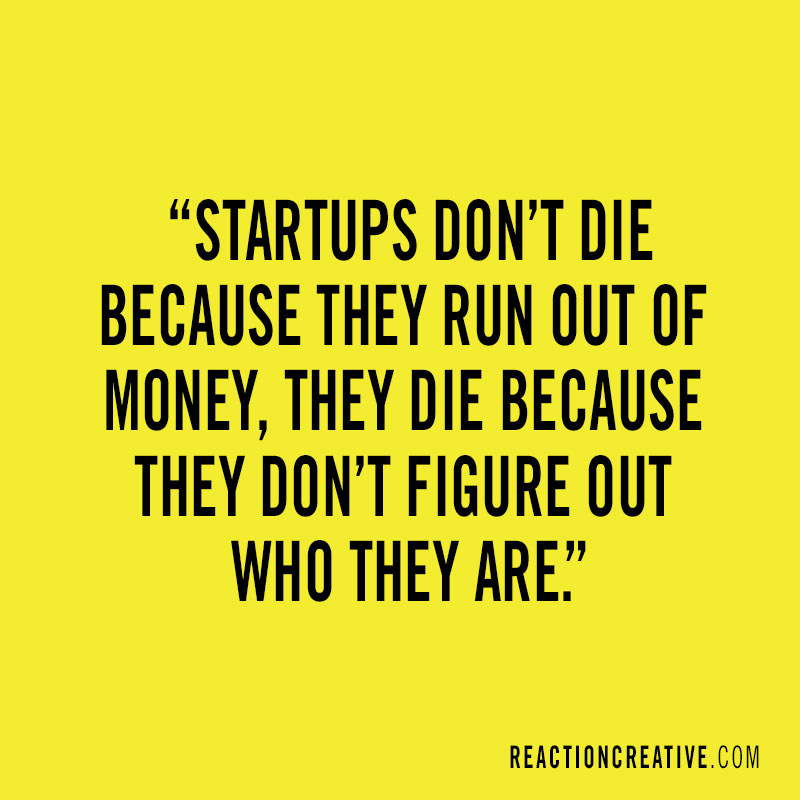 The importance of a brand style guide.
A well-developed style guide is an essential tool for establishing brand identity. A brand style guide (also known as a brand book or brand guide) acts as a key document that helps content creators communicate a consistent message to your audience, so it's a great asset for creating consistent, on-brand content. 
Working with Glotman • Simpson we required a detailed style guide to support marketing initiatives by ensuring that all messaging is relevant and related to their brand's goals. Referencing a brand style guide ensures that content distinguishes a brand from its competitors, and is cohesive. This cohesion is important because it helps establish a strong brand voice that resonates with the audience, which is essential for building brand awareness. Over time, that awareness and consistency build trust.
The principals of brand intimacy.
Most marketers and business leaders generally agree that brand can be a key asset, helping facilitate demand, encourage growth, ensure consistency of users and create advantage. While the world around us has changed dramatically, and impacted how we consume, buy and sell, approaches to marketing and brand building have largely stagnated. Most feature models, structures and thinking from decades ago that tend to focus on the importance of rational
hierarchical
-based

thinking and create constructs designed to mimic a deliberate decision-making process.
We now know more about how the human brain processes information and triggers our behaviors than ever before, for example, we know that the majority of the decisions we make are based on emotion and instinct, not rational thought and measured consideration. It's been revealed that our decisions are the result of less deliberate, linear, and controlled processes than many of us realize.
What this suggests is that, in order to impact and affect decision making, you have to appeal and connect to people's emotions. Playing to rational considerations is not a compelling motivator. Human beings react intuitively to everything they perceive and base their responses on those reactions rather quickly. Within the first second of seeing something, hearing something or meeting another person, impressions are made and actions are born. Intuitions come first. This suggests that the prevailing traditional models, constructs and methodologies that we have used for decades to drive our marketing and communications efforts outweigh the importance of rational thinking and are not as effective as they could be.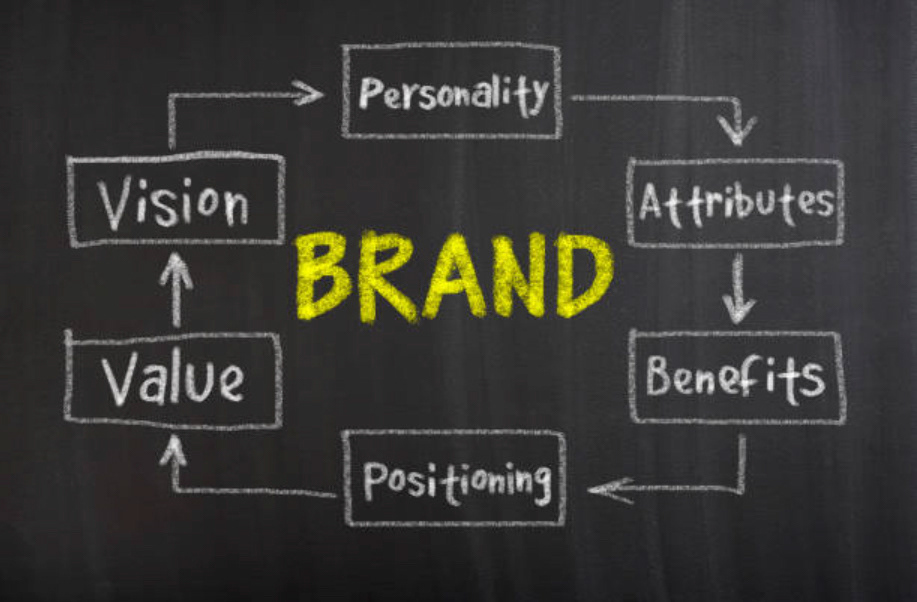 The era of one-way dialogue is over.
An interesting article on branding content.
Good Design is Inclusive, and Inclusive Design is Good for Everyone - TED Talks
​​​​​​​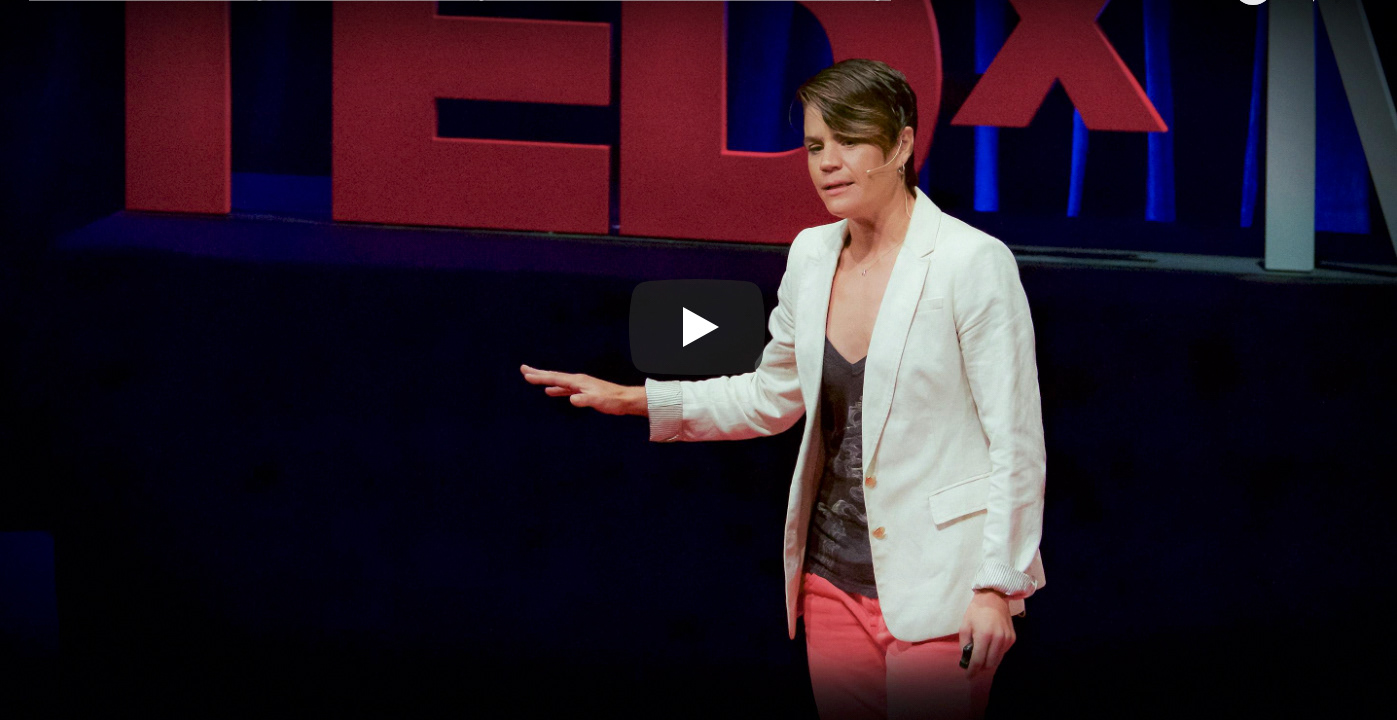 Logo development for the Fraserview Housing Co-operative.
Recently I developed a soft brand identity for the Fraserview Housing Co-Operative. The townhouses and apartments are located along the Fraser River in Vancouver. Requirements for the identity included the proximity to nature, its historical industrial heritage, and it must be approachable to all age groups within a certain socio-economic demographic. The result is a logo that was designed with a typeface that has an industrial feel to it, along with a flowing graphic with a colour scheme to represent blue for water, and green for land. The wave motion of the graphic represents the flow or movement of water along the river. 

How the Math Men Overthrew the Mad Men.
This is a repurpose of a identity I designed for a residential development along the Fraser River in Vancouver. The criteria needed to show the historical significance of the Fraser River's past as a river that saw logging operations, log booms and lumber mills.  There were lots of tugboats, container and freighter ships plying the waters, and still do.  The area has been transformed into a vibrant residential community along the river with apartments,  townhouses, walking paths and community gardens.
The design features a propellor of a ship for its historical significance, and the colour green to show the areas transformation into a vibrant community, with the propellor that looks like a flower.
I repurposed the design to a fictitious gardening centre. 
What London's Underground Map Can Teach You About Design.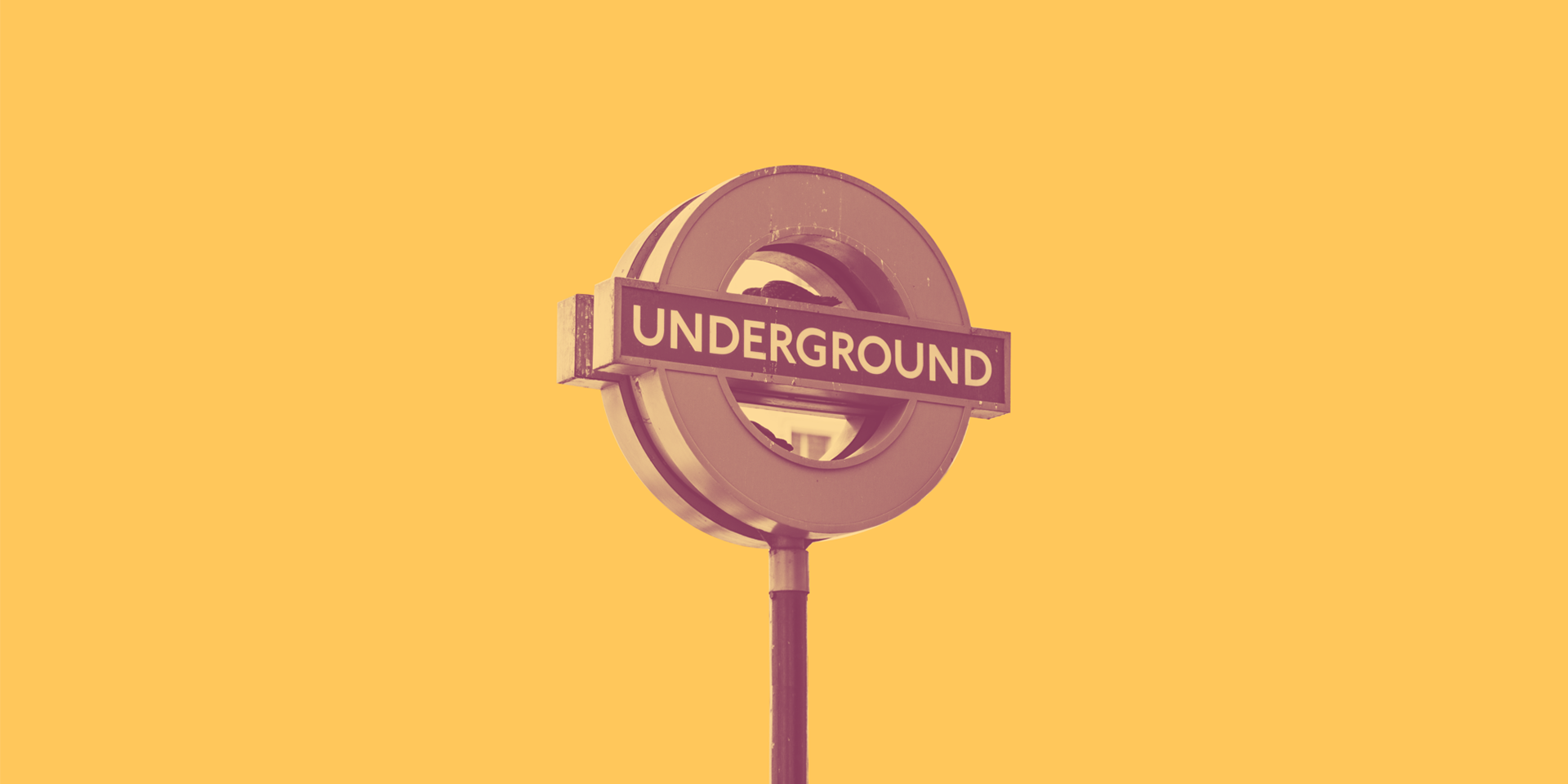 How Classic Apple Icons Came to Be.
I've been a freelance graphic designer way before apple computers were introduced to our industry, and the day I sat down and started to play on the tiny beige box, I was hooked. Everything about the early Macs spoke to designers. From the simplistic icons to the organizational structure of the computer spoke to designers. This is a great article on how those early icons came to be.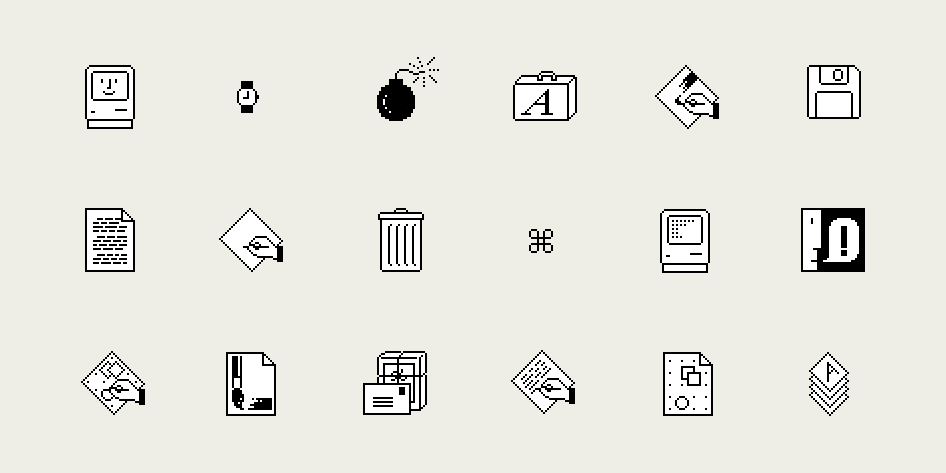 How creative should your creative be?
When graphic design or advertising design concepts are being developed, the graphic designer or creative team is usually working with a strategy, and there are a few things you need to consider when reviewing creative work. Creative that answers just the strategy tends to be safe and boring. and creative that just answers the creative, and not the strategy is just too crazy to be considered. So, your creative should sit somewhere in the middle, and answer both the strategy and creative. Good creative makes your marketing material stand out and differentiate itself from the competition, and raises awareness. 
As a Vancouver-based freelance graphic designer I can help your company achieve better results.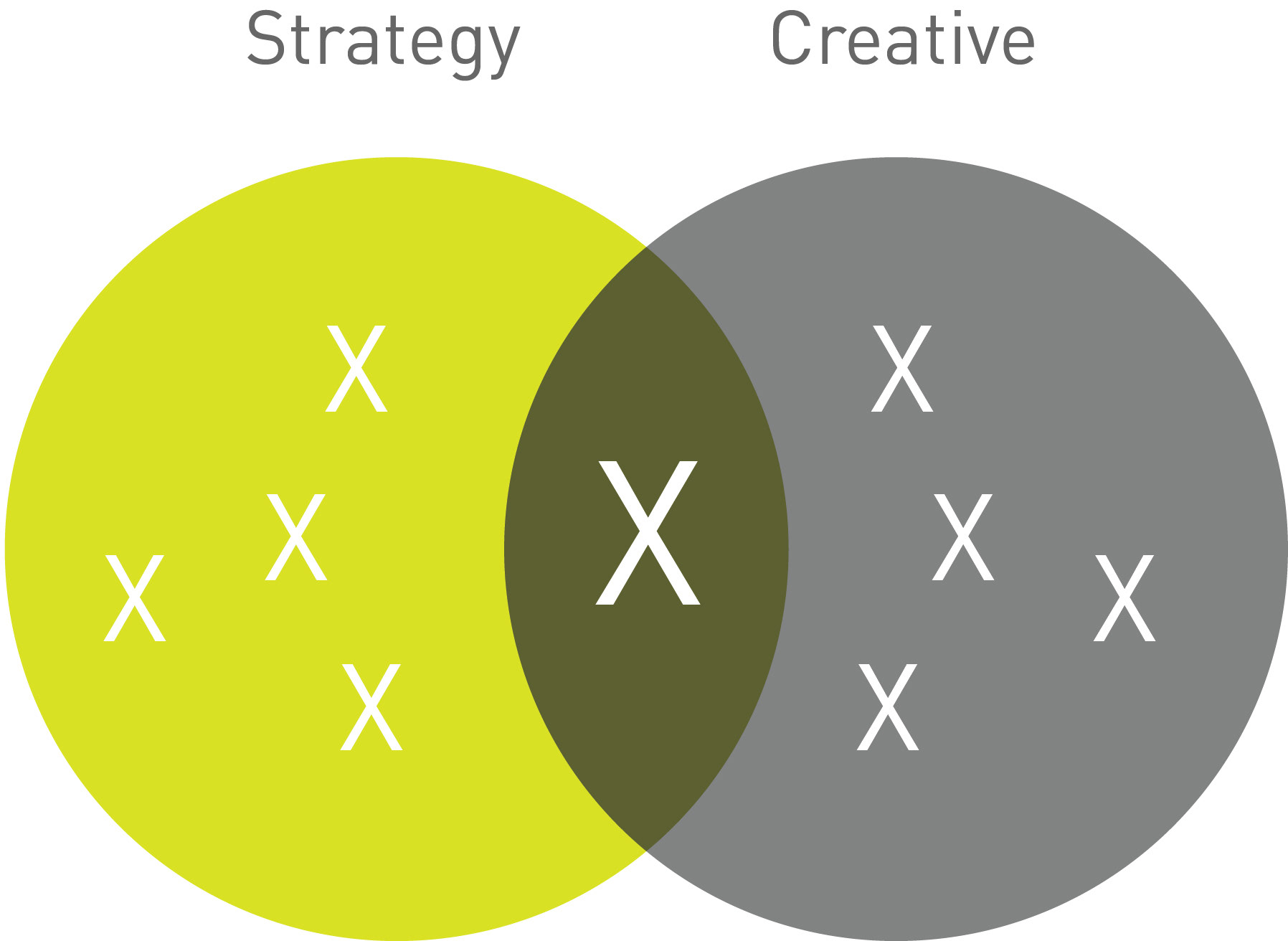 So true. The differences between copywriters and art directors.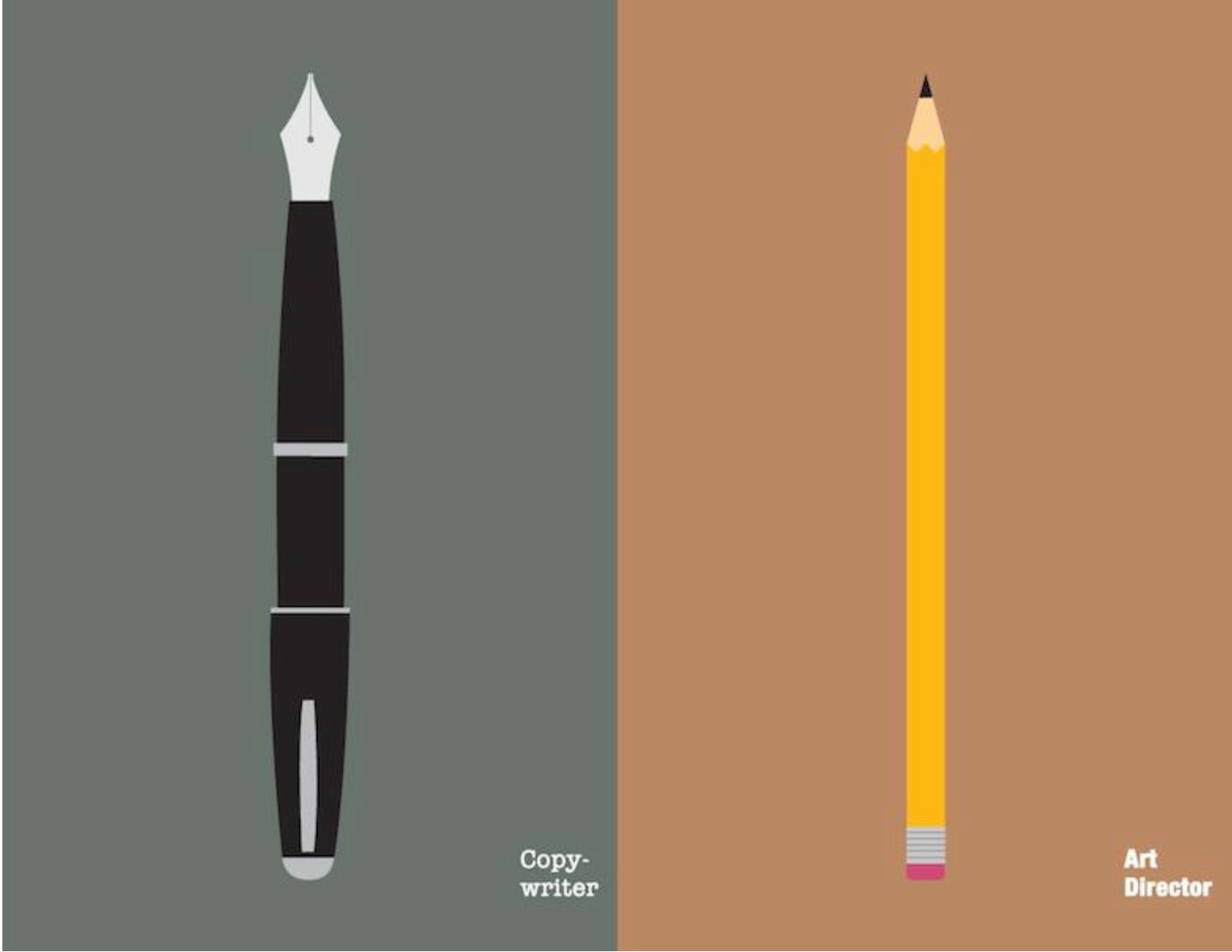 "Colours can increase brand recognition by 80%".
"

Tangible materials leave a deeper footprint on the brain".
30% of consumer decision-making is based solely on packaging.
Graphic design is more than just graphic design.
Graphic design is much more than design because it's more than just providing nice images. Graphic designers should also have a good left-right brain business philosophy. They must be able to communicate effectively, provide clients with schedules, accurate estimates, and follow these to the letter. They must be available during regular business hours, and reply to emails promptly. This sounds like common sense, but I've heard it time and time again that designers fail in this area.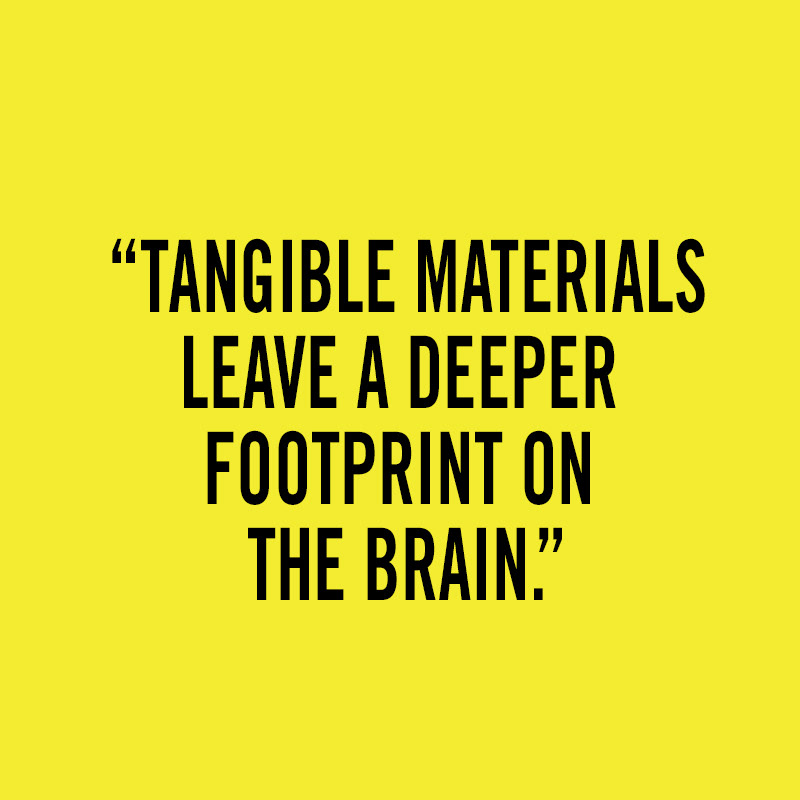 Build it and they will come!. Well, maybe.
I've seen retail businesses spend lavishly on interior design, retail floor space and furnishings, but totally forget about putting money aside for their marketing budget because they think people will automatically show up at their front door, or they think they can do the branding and marketing themselves.
Well, in most cases that's not going to work. You not only need to enter the market with a unique brand, but you also need to develop a marketing strategy for sustaining advertising, and special offers to help build up your customer base, How much should you spend on your marketing budget? A good rule of thumb is 5 to 10% of gross sales.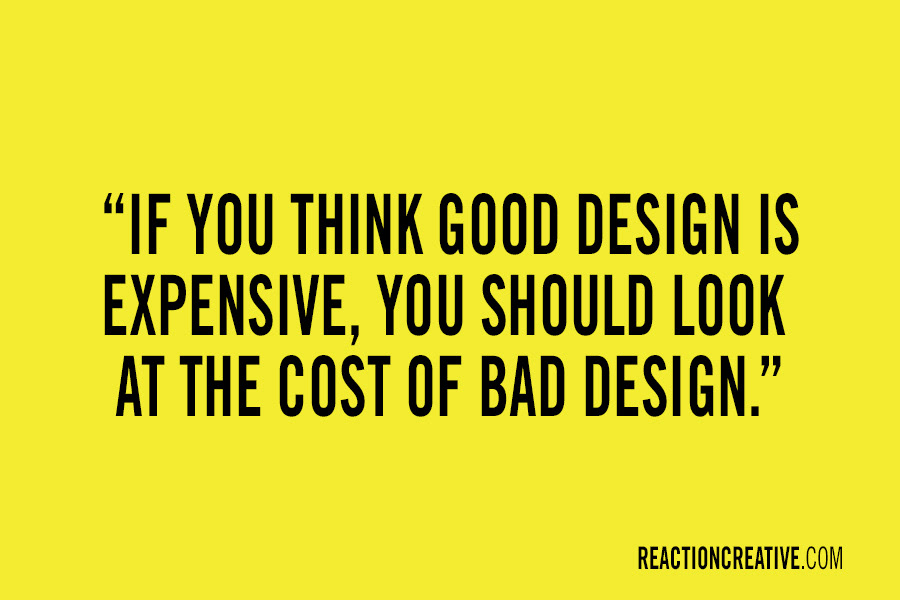 Design is an investment. When you start thinking about design as an investment you'll see that it has rewards, both in the short and long-term. Great design can spike sales for a couple of months and keep consumers coming back for generations to come. Consider Coca-Cola, the design may have changed subtly over time but the heart of the brand hasn't and that's why it's one of the most recognized brands in the world.
Design has the power to affect your company's bottom line and, just as importantly, your consumer's awareness, trust and perception of your brand—which will lead to even more bottom line growth in the future.
Investing in great design can have far reaching benefits for you and your consumer. Take a national flag as an example. As a physical product, a flag is nothing more than an ordinary piece of cloth with a simple design. But it is hardly ever sold as just a product because it's designed as a symbol—an identity for all who fly it, salute to it and give their lives for it. If you're lucky enough, your brand can have as much depth of meaning as a nation's flag. Apple's cult-like brand status and following has accomplished this same feat. If people are getting your logo tattooed on themselves, you must be doing something right.
Statistics show that Fortune 500 firms that use Graphic Design have a higher bottom line than firms that don't use Graphic Design.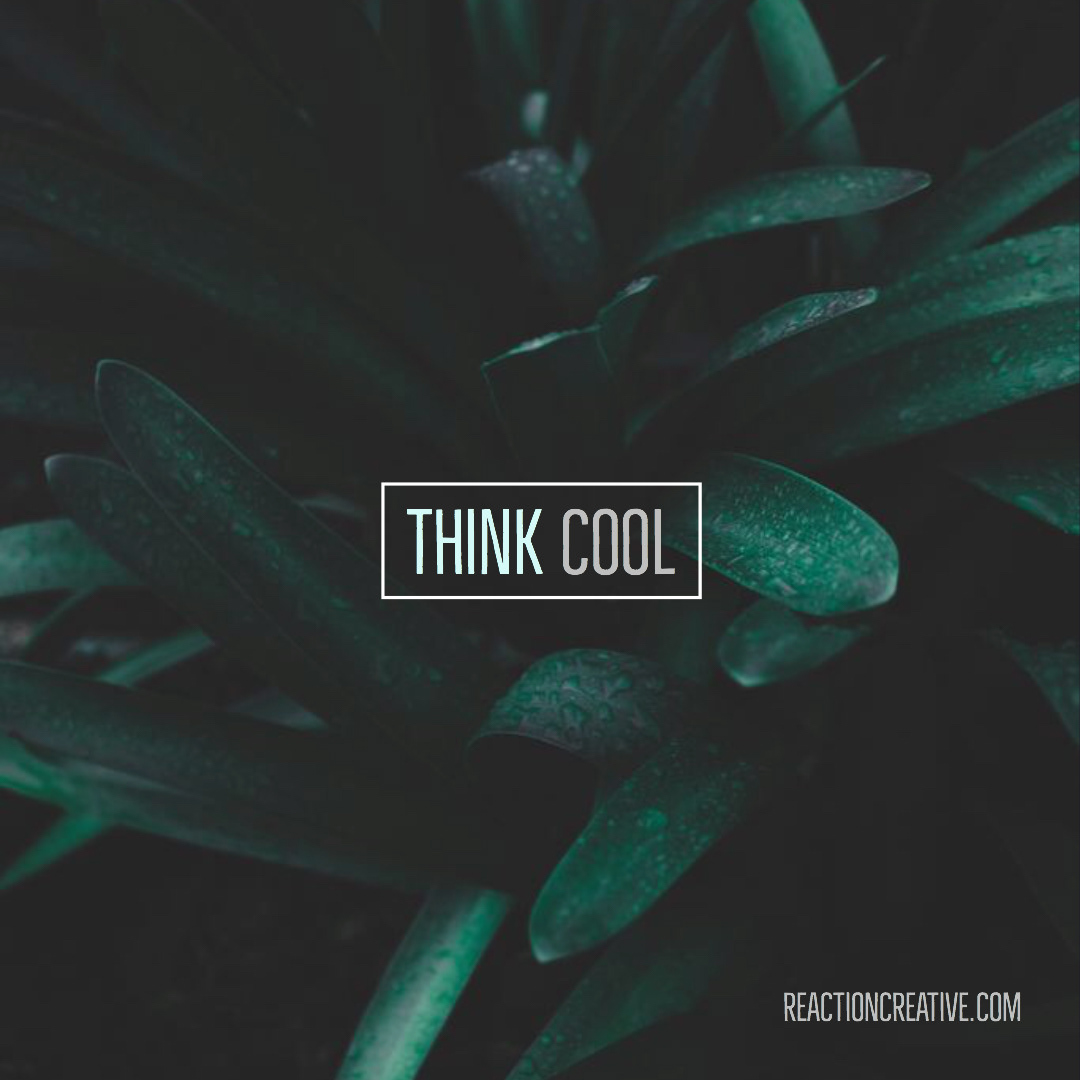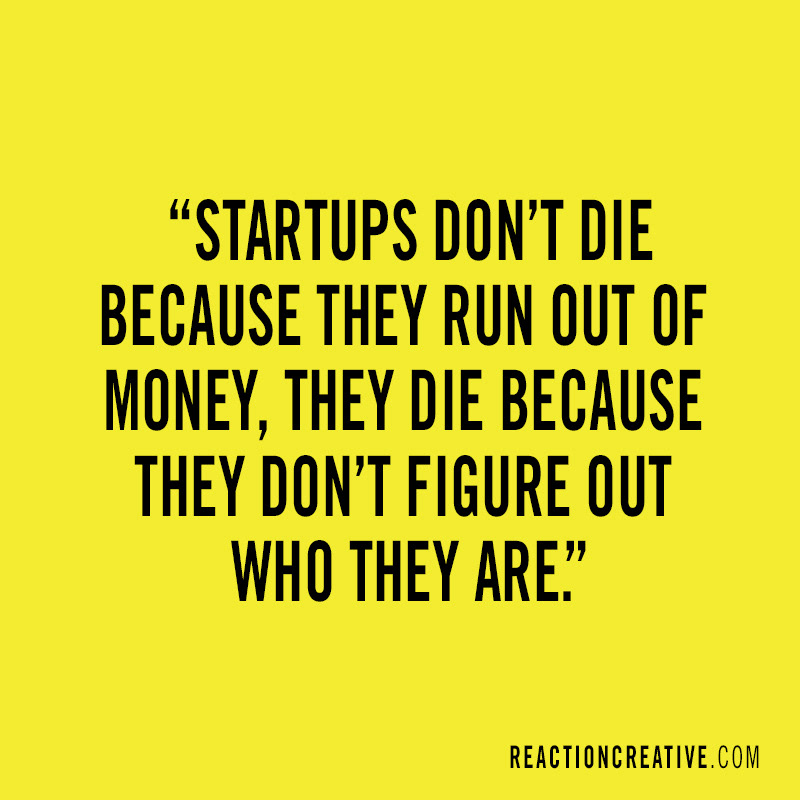 Always check your spam folder twice a day.
Having your email address clickable on you website contact page is a good thing because a viewer can just click the link and it opens up their email program, right! We'll this may be a convenient way for people to contact you, but it opens up a problem with spam bots who mine the internet for email addresses. A better way for people to contact you is to have a email form set up without showing your email address. This way you can customize a form to ask specific questions, and when the email is sent to you, the subject line in your email program shows its coming from your website.
Another problem I find is people don't check their spam folder for emails, because they automatically assume it's spam. I've sent countless emails to people through their website and never receive replies. So, it's good to get in the habit to always check your spam folder on a daily basi

s.​​​​​​​
Recent brand work for the upcoming Upholstery Sale at Brougham Interiors. It's important to maintain brand consistency through all channels.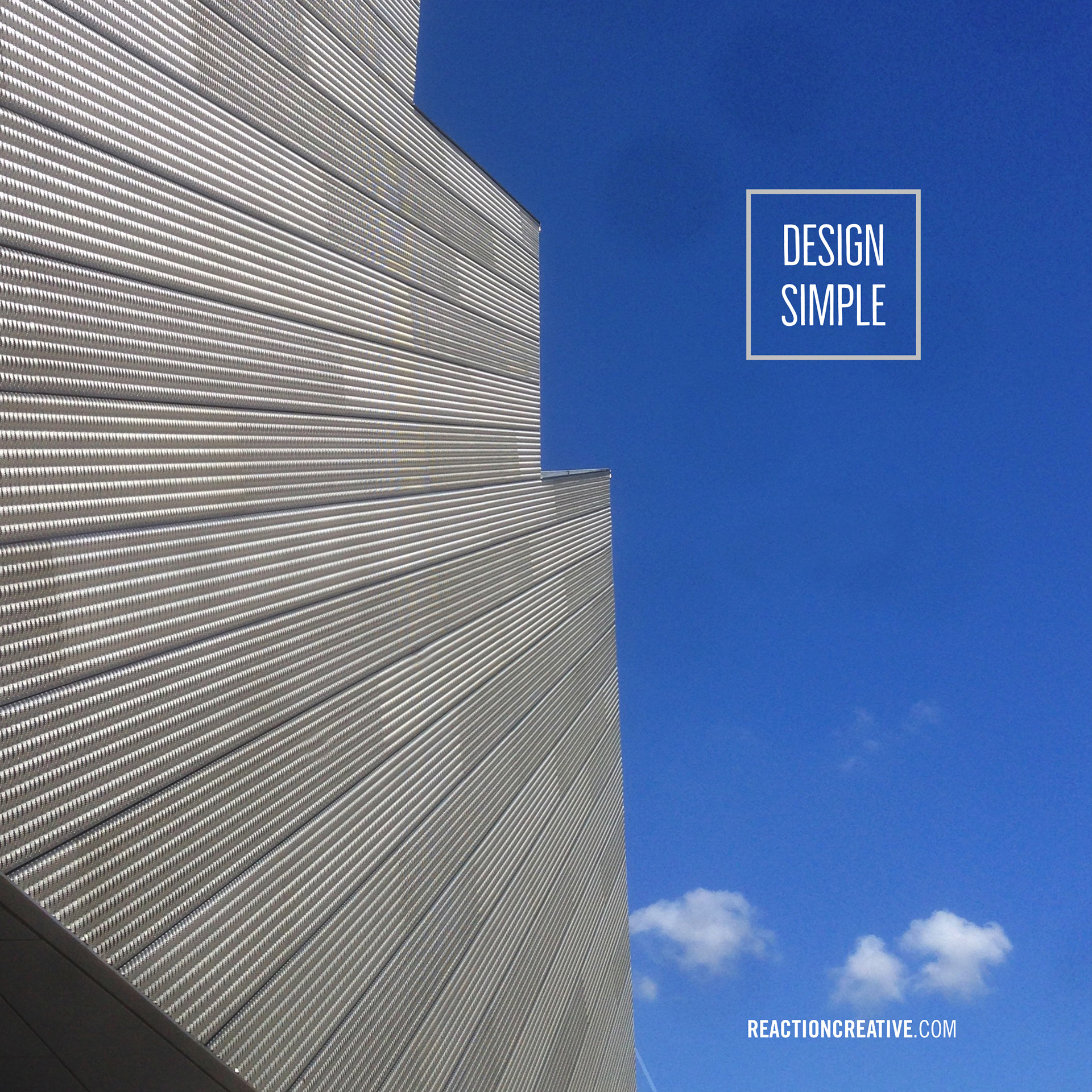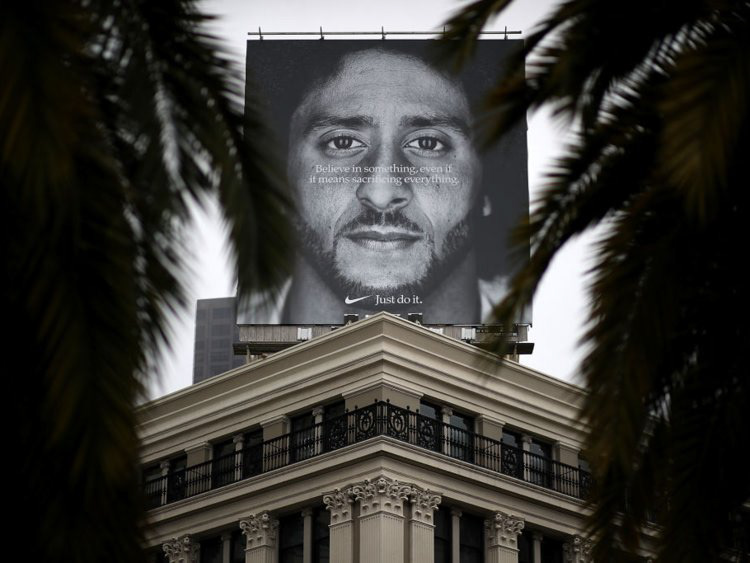 Rebranding of East India Carpets.
Recently, I was involved with the graphic design and branding redesign of East India Carpets (EIC). EIC is a premium store selling high-end carpets to retail and trade customers. EIC previous marketing materials lacked the look that reflected the quality of the carpets they sell. I redesigned their marketing materials to reflect this, and made sure the carpet is always the 'hero' in all marketing materials. The redesign including store exterior and sale event signage.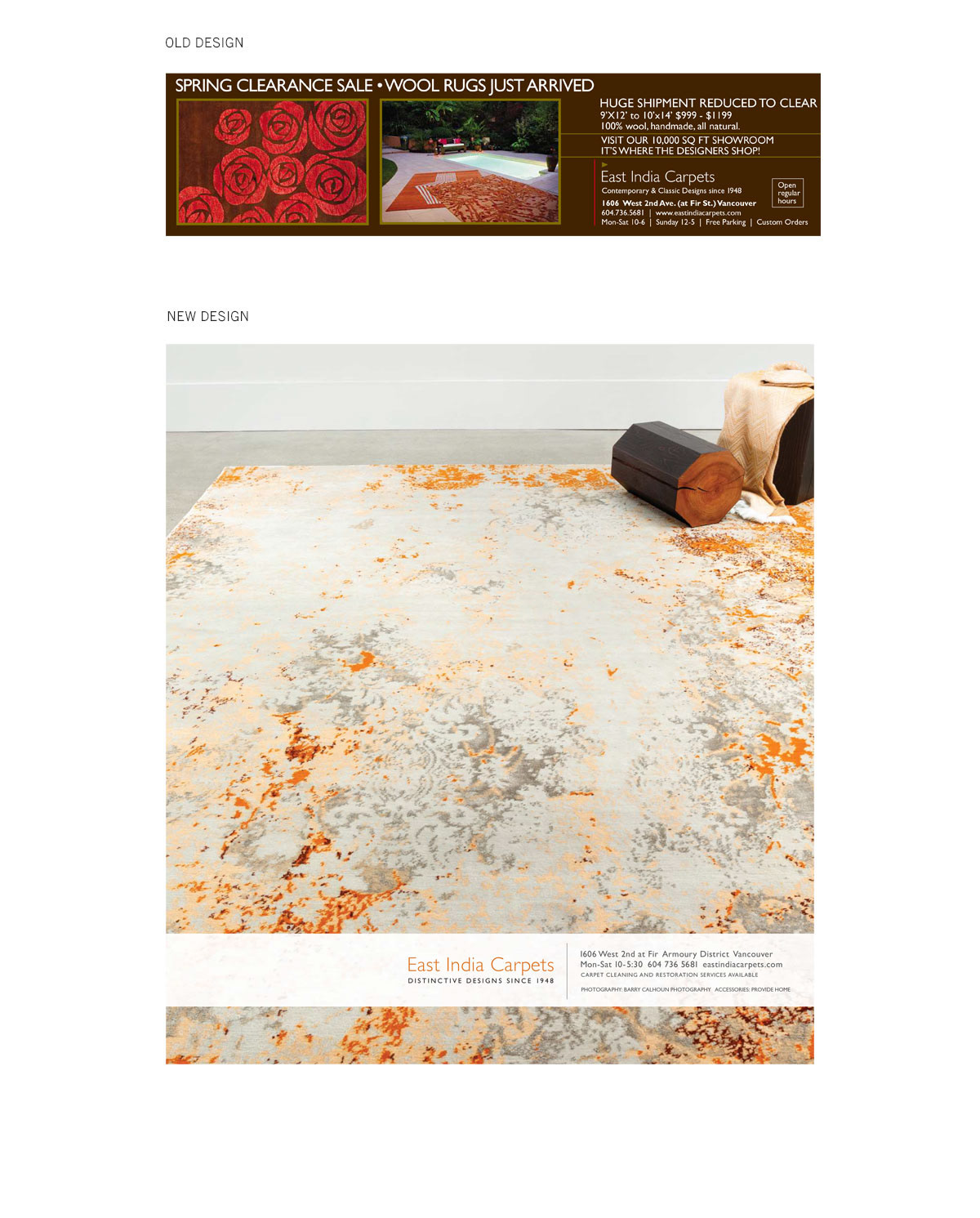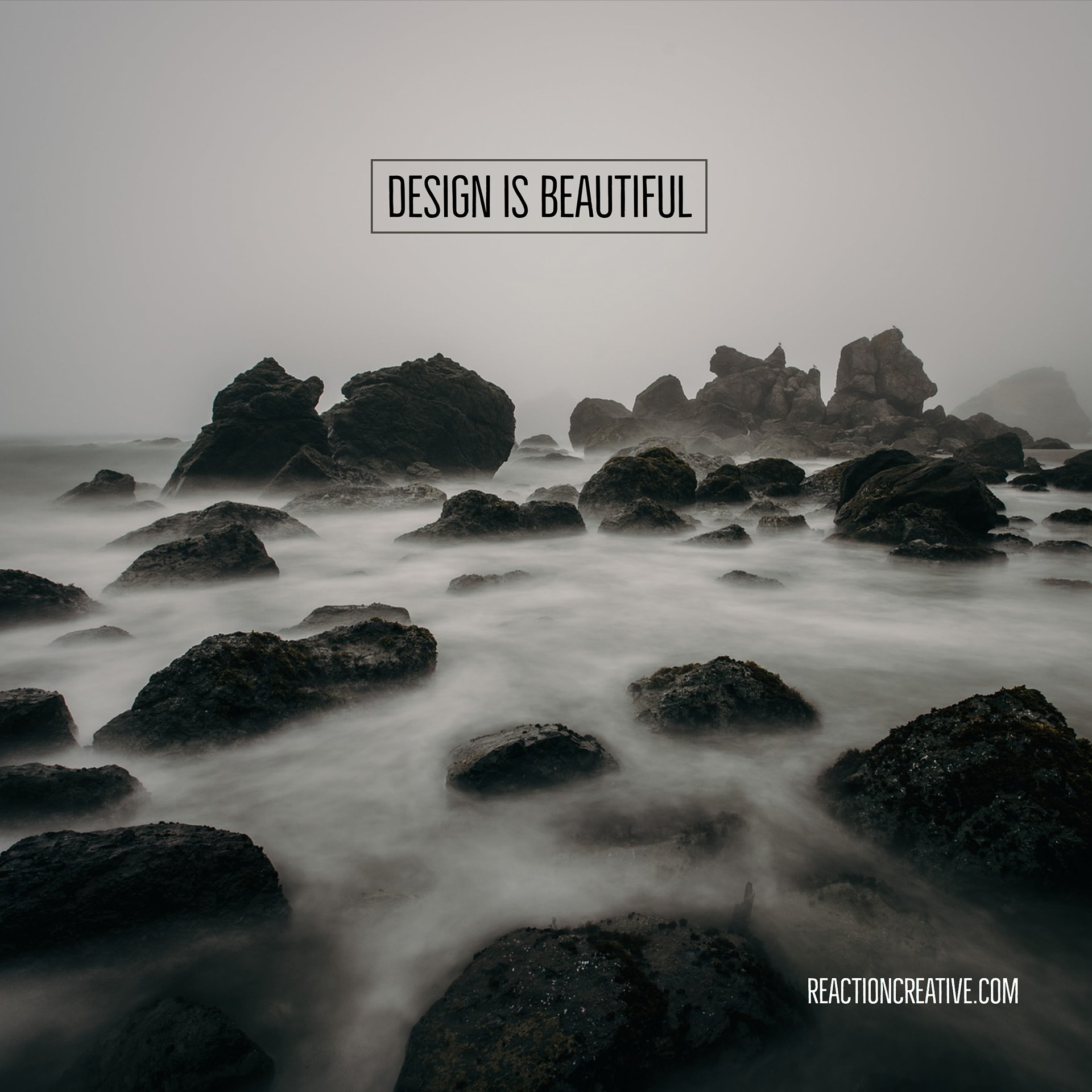 This is such a fantastic time of the year for a Graphic Designer like myself. The colour palette change on the trees and the clear blue skies never cease to amaze me.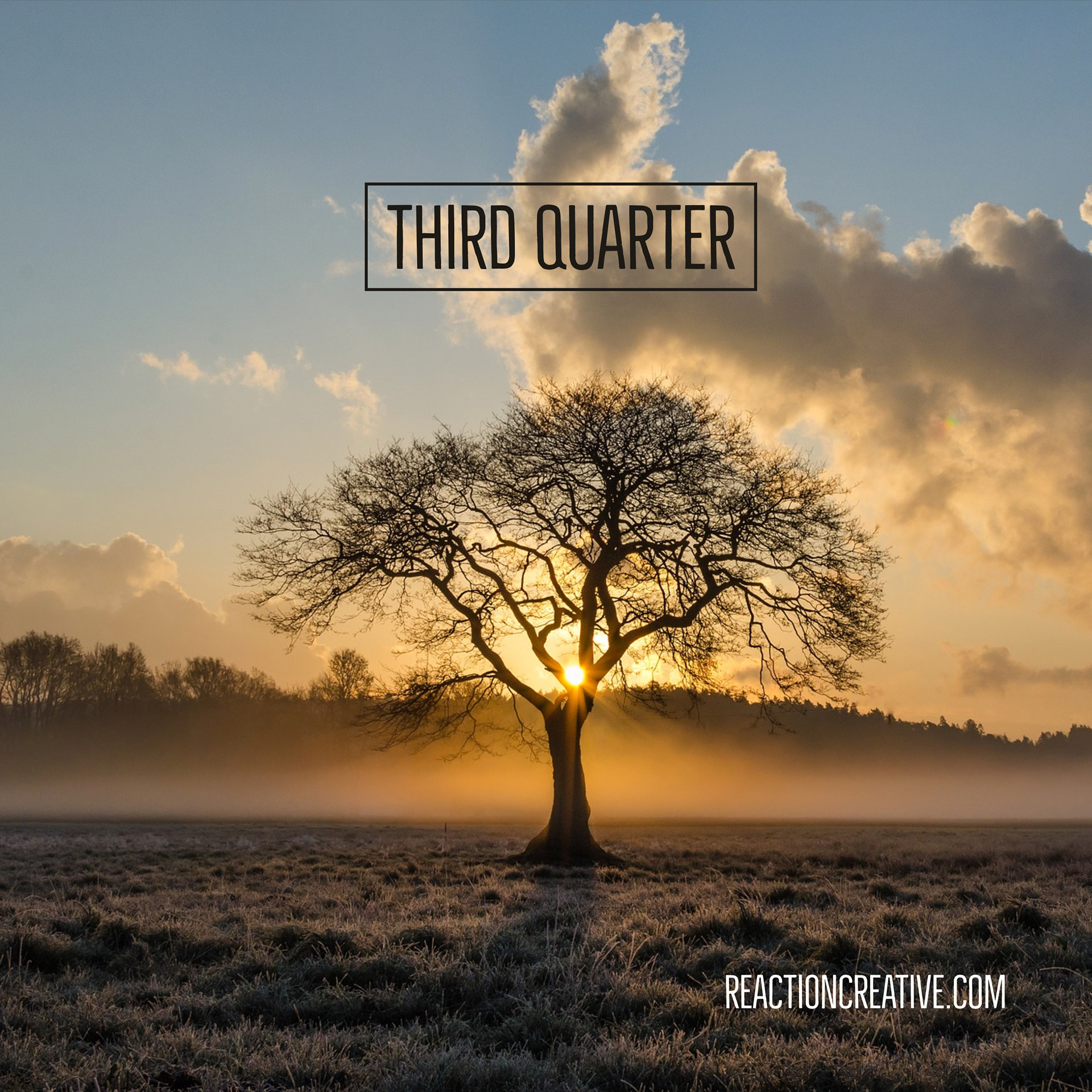 A simple, effective video can increase awareness, and traffic to your promotion, or website.
The Surprisingly Dark History of Pink
As a freelance graphic designer I've long been interested in how different colours can affect our mood and behaviour.
For example, if you've recently been to a fast food restaurant, you might notice that there's a lot of red–red chairs and red signs, red trays, and red cups. When, on the other hand, was the last time you ate in a blue restaurant? There's a reason for this: Red, it turns out, has been shown to stimulate the appetite. Blue, on the other hand, has been shown to be an appetite suppressant.
But when it comes to interior design, the colour pink has been particularly controversial. After some psychologists were able to show that certain shades of pink reduced aggression, it was famously used in prison cells to limit aggression in inmates. Yet pink toes a shaky line. Is it a benign means of subtle manipulation? A tool to humiliate? An outgrowth of gender stereotyping? Or some combination of the three?
PINK IS FOR GIRLS?
When most people read that some are using pink to reduce aggression, they probably think, "of course."
After all, from birth pink is appropriated to pretty little baby girls and blue is assigned to bouncing baby boys. In human psychology, we have come to connect the colour to femininity and its corresponding gender stereotypes: weakness, shyness, and tranquility.But according to architectural historian Annmarie Adams, pink didn't always automatically signal femininity. Pink became the default colour for all things girly only after World War II. Before then, it was common for girls to wear blue, while mothers would often dress their boys in pink.
PRISONS GO PINK
Once pink started to embody femininity, some wondered if it could be used to "tame" aggressive male behaviour.
Beginning in the 1980s, a handful of prison wardens painted holding cells in prisons and jails pink. The hope was that the colour would have a calming effect on the male prisoners.
The wardens were inspired by the results from a series of studies conducted by research scientist Alexander Schauss. Schauss had concocted a pink paint colour that he claimed could reduce the physical strength and aggressive tendencies of male inmates.
In his study, Schauss had subjects stare at a large square of pink paper with their arms outstretched. Then he tried to force their arms back down. He demonstrated he could easily do this as the colour had weakened them. When he repeated the same experiment with a square of blue paper, their normal strength had returned.
Schauss named the colour "Baker-Miller Pink" after two of his co-experimenters, naval officers Gene Baker and Ron Miller. Baker and Miller were so impressed with Schauss's findings that they went ahead and painted the holding cells at their naval base this shade of pink. They raved about the results and how it had pacified inmates.
As word got around about the benefits of pink décor, psychiatric units and other holding areas were painted Baker-Miller Pink. Custodians reported quieter inmates and less physical and verbal abuse.
THE SWISS GO FOR A 'COOLER' PINK
All this seems like a simple, cost-effective solution to calm inmates. However, a few years later, Schauss decided to repeat the experiments–only to find that Baker-Miller Pink didn't have a calming effect on inmates after all.
In fact, after conducting a test in an actual pink cell, he noticed no difference in inmates' behaviour. He was even concerned that the colour could make them more violent. It should be noted Baker-Miller Pink is not a pale, gentle, pastel pink. Instead, it's a bright, hot pink.
Some 30 years later, psychologist Oliver Genschow and his colleagues repeated Schauss's experiments. They carried out a rigorous experiment to see if Baker-Miller Pink reduced aggressive behaviour in prison inmates in a detention centre cell. Like Schauss's later work, they found no evidence that the colour reduced aggressiveness.
That might have been the end of the discussion on the benefit of pink cells. But in 2011, a Swiss psychologist named Daniela Späth wrote about her own experiments with a different shade of pink paint.
She called her shade "Cool Down Pink," and she applied it to cell walls in 10 prisons across Switzerland.
Over the course of her four-year study, prison guards reported less aggressive behaviour in prisoners who were placed in the pink cells. Späth also found that the inmates seemed to be able to relax more quickly in the pink cells. Späth suggests that Cool Down Pink could have a variety of applications beyond prisons–in airport security areas, schools, and psychiatric units.
One British newspaper reported that prison guards were happy with the effects of Cool Down Pink, but prisoners were less so. The newspaper interviewed a Swiss prison reformer who said it was degrading to be held in a room that looked like "a little girl's bedroom."
BENIGN MANIPULATION OR OUTRIGHT HUMILIATION?
Herein lies the crux of the controversy. Opponents of the practice say that the implication that the colour–with its feminine associations–will somehow reduce aggression is, in and of itself, sexist and discriminatory. Gender studies scholar Dominique Grisard has argued that the pink prison walls–regardless of whether they pacify–are ultimately designed to humiliate male prisoners.
Famously, in the 1980s, the University of Iowa football team painted the visitors' locker room at Kinnick Stadium pink. A 2005 refurbishment added pink lockers and even pink urinals.
The reasoning behind using the pink shade, officially named "Dusty Rose," was much the same as that of the prison wardens: The coach, Hayden Fry, believed it would curtail the aggression of the opposing players and allow the home team to gain a competitive edge.
Yet like the prisons, this could be having the unintended, opposite effect. Some opposing players have reported being more fired up by the perceived insult of the pink locker rooms.
And so the debate about the power of pink rages on.
That hasn't stopped some from trying to deploy pink to achieve tranquility in their homes. In 2017, model Kendall Jenner painted her living room Baker-Miller Pink–and raved about how it made her feel much calmer.
Who knows how many of her army of fans have followed her advice. For my part–although I love pink–I shudder at the thought of a hot pink living room, no matter how powerful its calming effects.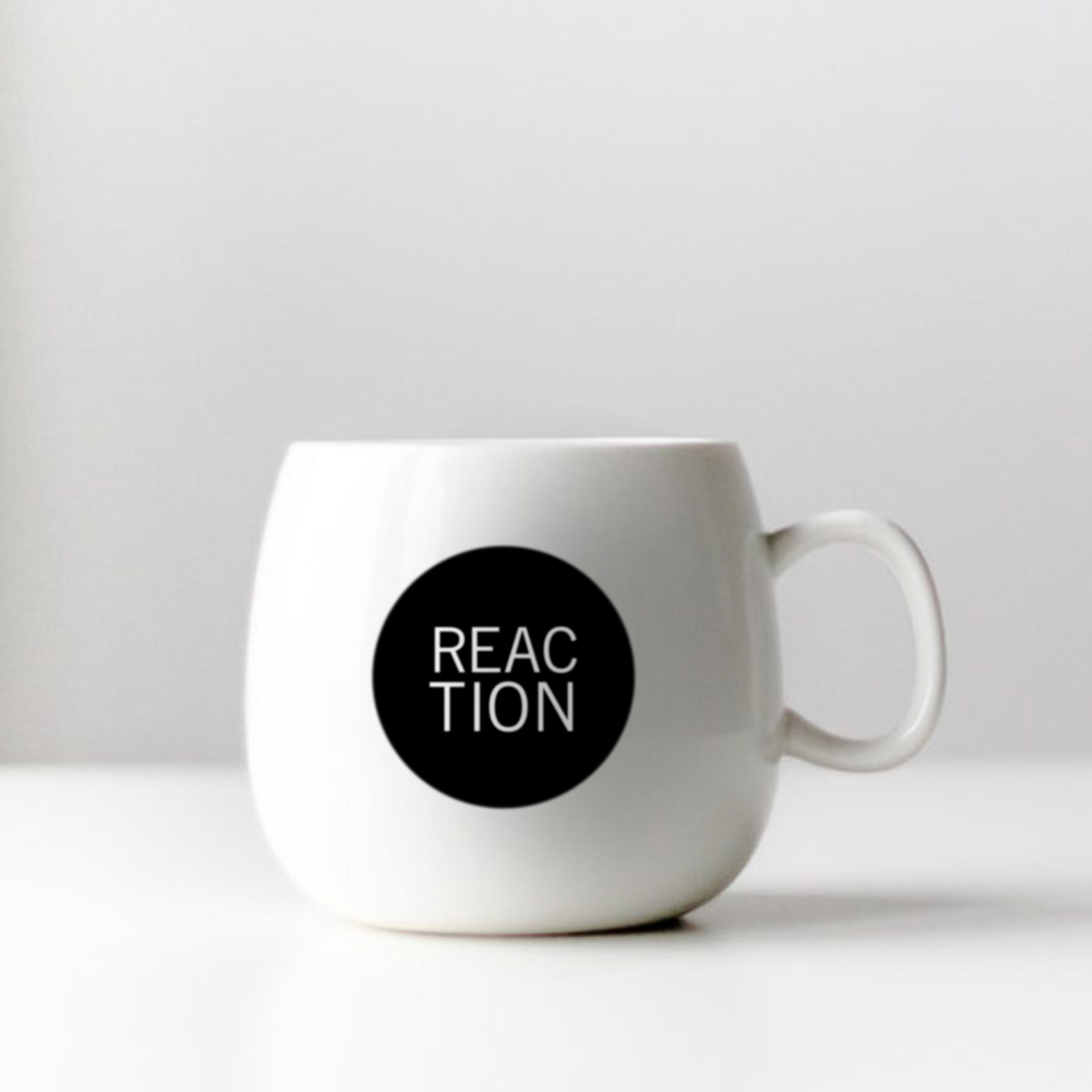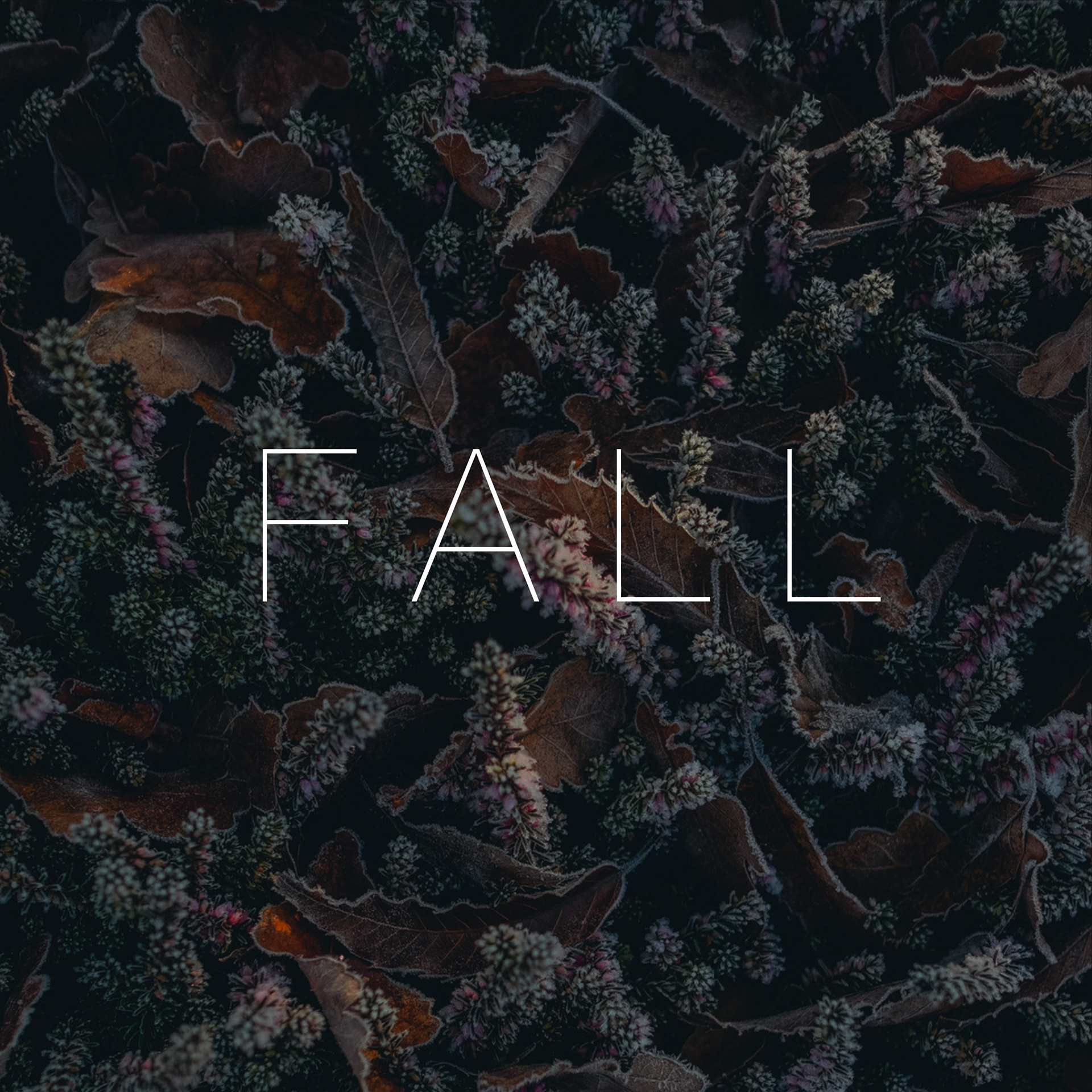 Happy Thanksgiving to all, and a much needed rest for this freelance graphic designer. I visited my family in the town I grew up in. So much to be thankful for.
Should we print or not print to ease the burden on the environment? It is a question that should be addressed if only to dispel the presumptions we make. Many of us presume that we should opt for a website or PDF instead of a printed piece to make our communications easier on the environment. After all, paper is the largest industrial user of water per pound of finished product and the third largest user of fossil fuels. So its no wonder that we might jump to the conclusion that if we are being sustainable, we should use anything but paper.
That's where a life-cycle assessment (LCA) comes in handy. The LCA considers the inputs and outputs throughout the entire lifecycle of a product from its manufacturing to its disposal. This allows us to compare the potential impacts of information delivered digitally or printed and distributed. Unless you design by hand, the actual design of a piece whether for print or PDF will use just as much energy, so this consequence will remain constant. For most designers, it is at the production phase that the majority of our impacts are likely to be generated.
Four years ago the Royal Institute of Technology in Stockholm performed an LCA on a printed newspaper, a web-based newspaper and a tablet e-newspaper3. While many of us might presume that print would come out the loser, the findings held a surprise. When read for 10 minutes the printed newspaper had the greatest environmental impact while e-paper devices like the Kindle proved to be least impactful. But, when reading time on the web increased from 10 minutes to 30 minutes the potential impact grew and eventually the web-based newspaper became the worst offender. The fact is, computer use energy. For every eight hours I work at my computer I generate between 40-80 grams of CO24 per hour. And that's only if I stay within my own network.
Driving people to a website, downloading, emailing all have an effect greater than we might expect. One in-depth online search generates approximately seven grams of greenhouse gases. Multiple global servers are referenced simultaneously in an effort to provide the fastest results. Servers may be located in Europe, the US, Japan or China. The more rare and unusual the search, the more time we will spend searching. Even sending an email releases nine grams of CO2 into our atmosphere. Our decisions on how to communicate and the call to action for our clients have an impact.
A 2007 Forest Product Association of Canada LCA7 report found that almost 95 per cent of the impacts in the production of office paper took place during its manufacture and its end of life disposal. This explains why paper has such negative environmental ramifications. The best bet: choose a mill using sustainable practices such as water recycling systems and alternative power; use certified fibre sources and increased recycle content; and reduce print quantities and sizes wherever possible.
When designing consider that a single, individual use printed piece is generally wasteful. But the reality is that printed work can, in some cases, be a more ecological solution than digital alternatives if we have identified that the piece will reach a large number of individuals who will repeatedly read the information and share it. And it is also helpful to remember that we should minimize online activities where feasible, but favour them when they replace more wasteful energy-intensive activities like driving.
It's no doubt that sustainability makes a new demand on designers. It demands that we work closely with our suppliers, that we help change the creative brief and move our practice from what it is now, to what it can be. What we're really talking about here is sustainable thinking. If we continue to educate ourselves, deferring to scientific fact to better understand how and when our work impacts the planet rather than making simplified claims that print is bad and digital is good, we take the first step towards sustainability.
How do you get your website on page one of Google is really a simple process that requires some planning and strategy. It usually takes about 4 to 6 months before you really can see results. Some of the basics listed below are a good start.
1. Use your keywords throughout your website. 2. Use Alt tags for your photos. 3. Use meta tag keywords on each page. 3. Start a blog, and update it regularly because Google ranks a website based on how often there are updates. 4. Use social media and link back stories to your website.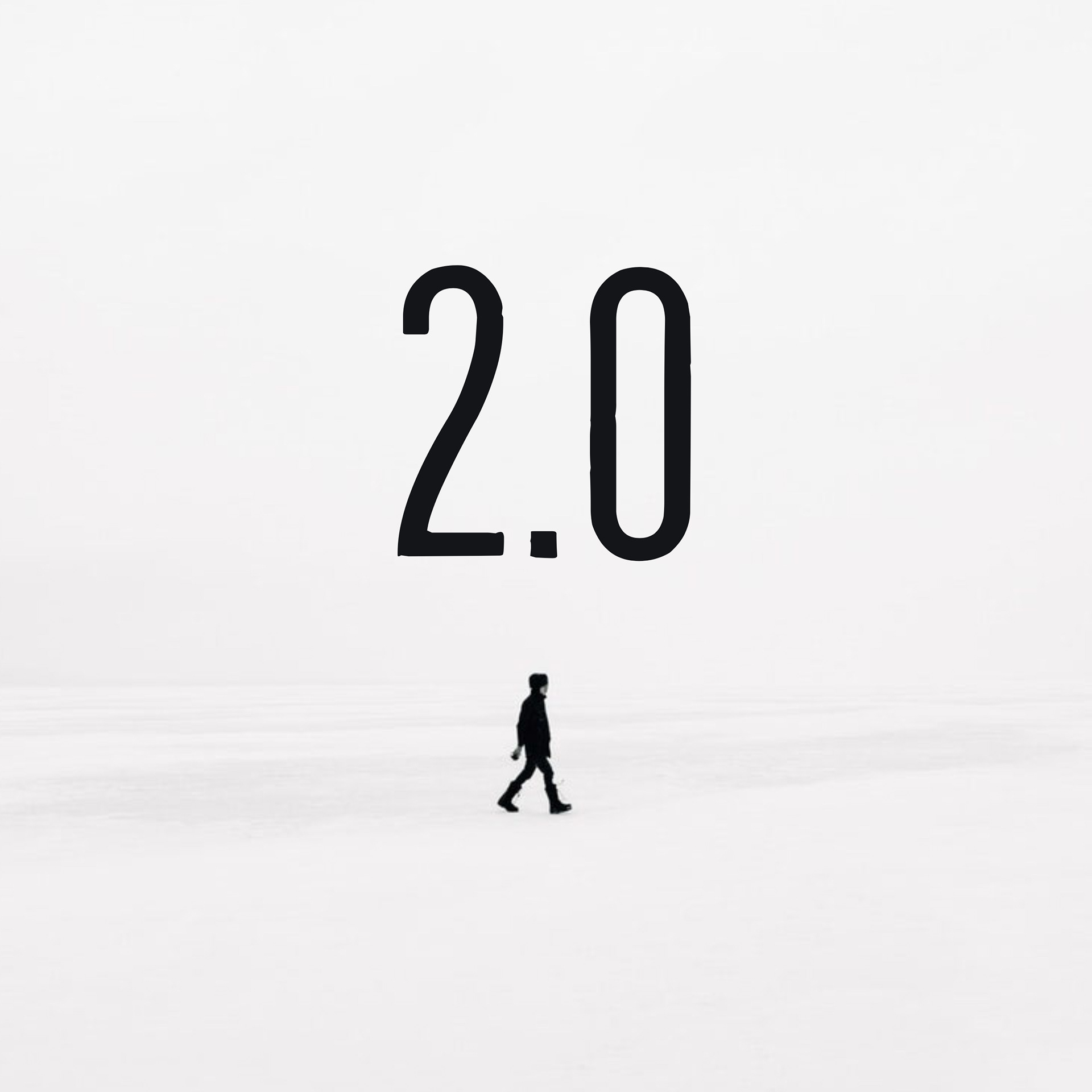 Two in a series of four ads I art directed, and designed for Nature Trust of British Columbia, The ad series is a request for people to donate funds to the Nature Trust so they can protect and restore land in British Columbia. The headline in the first ad 'Before' and 'After' is very compelling, and really draws in the viewer into the ad and read further, and is self explanatory. 
The second ad headline plays on the short lifespan of the life of a newspaper.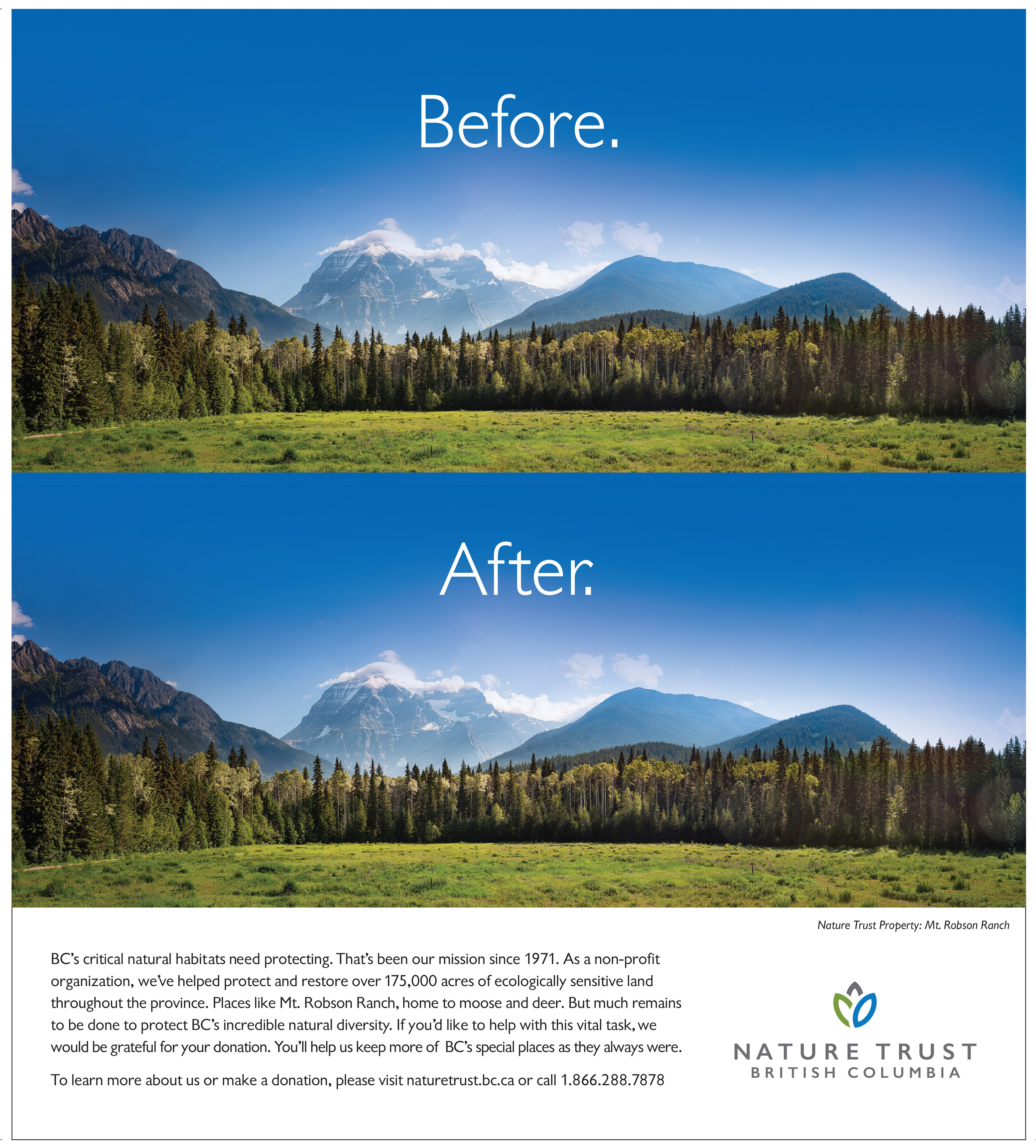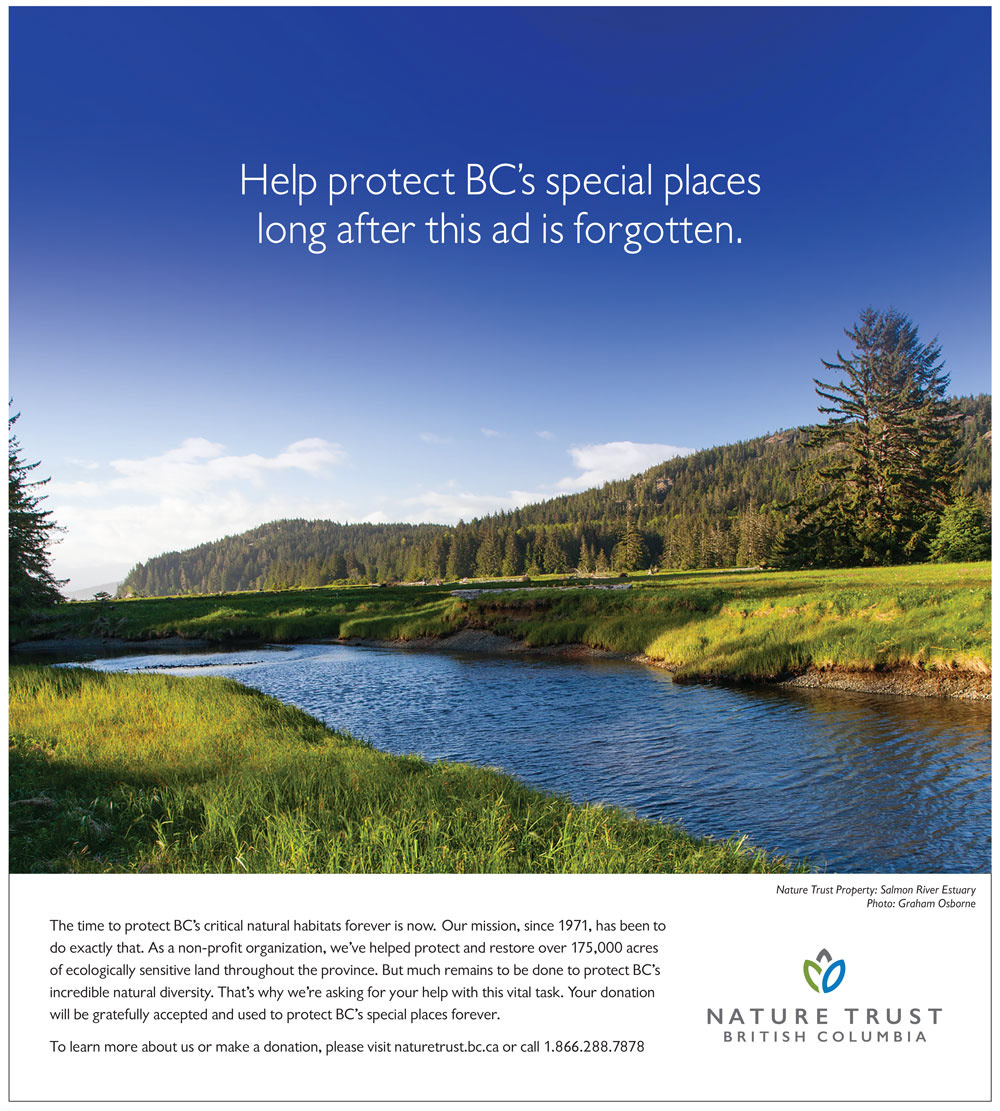 A morning frost can create amazing beauty, so look around you to see how wonderful things can be.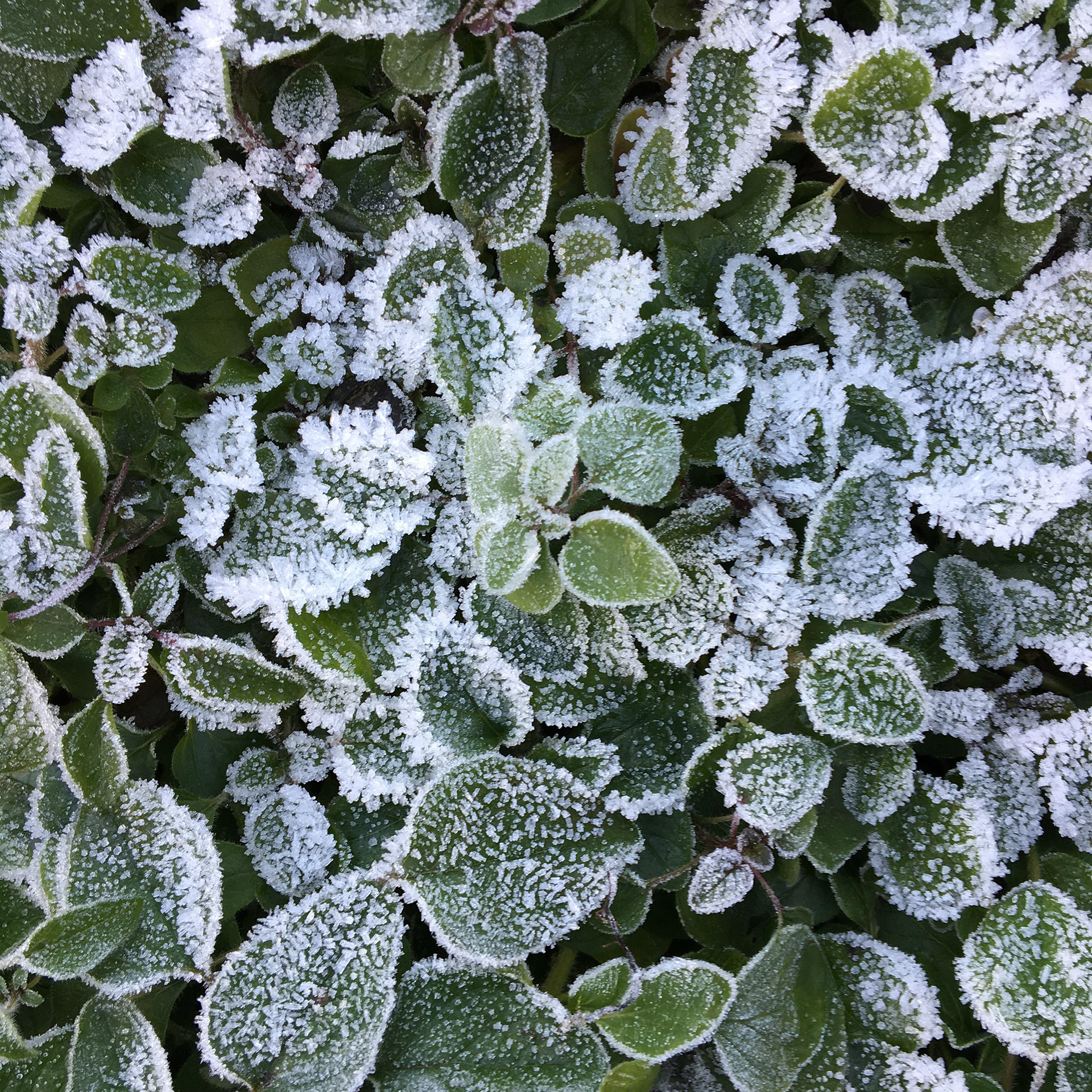 Bad Kerning Strikes Again.
I recently found more bad kerning used in display signage at a high-end retail shopping mall in Vancouver. If you are not familiar with the word kerning, it is the equal spacing between letters used in words. Poorly executed
 graphic design can impact the perception of your brand because it can devalue the value of your product or service.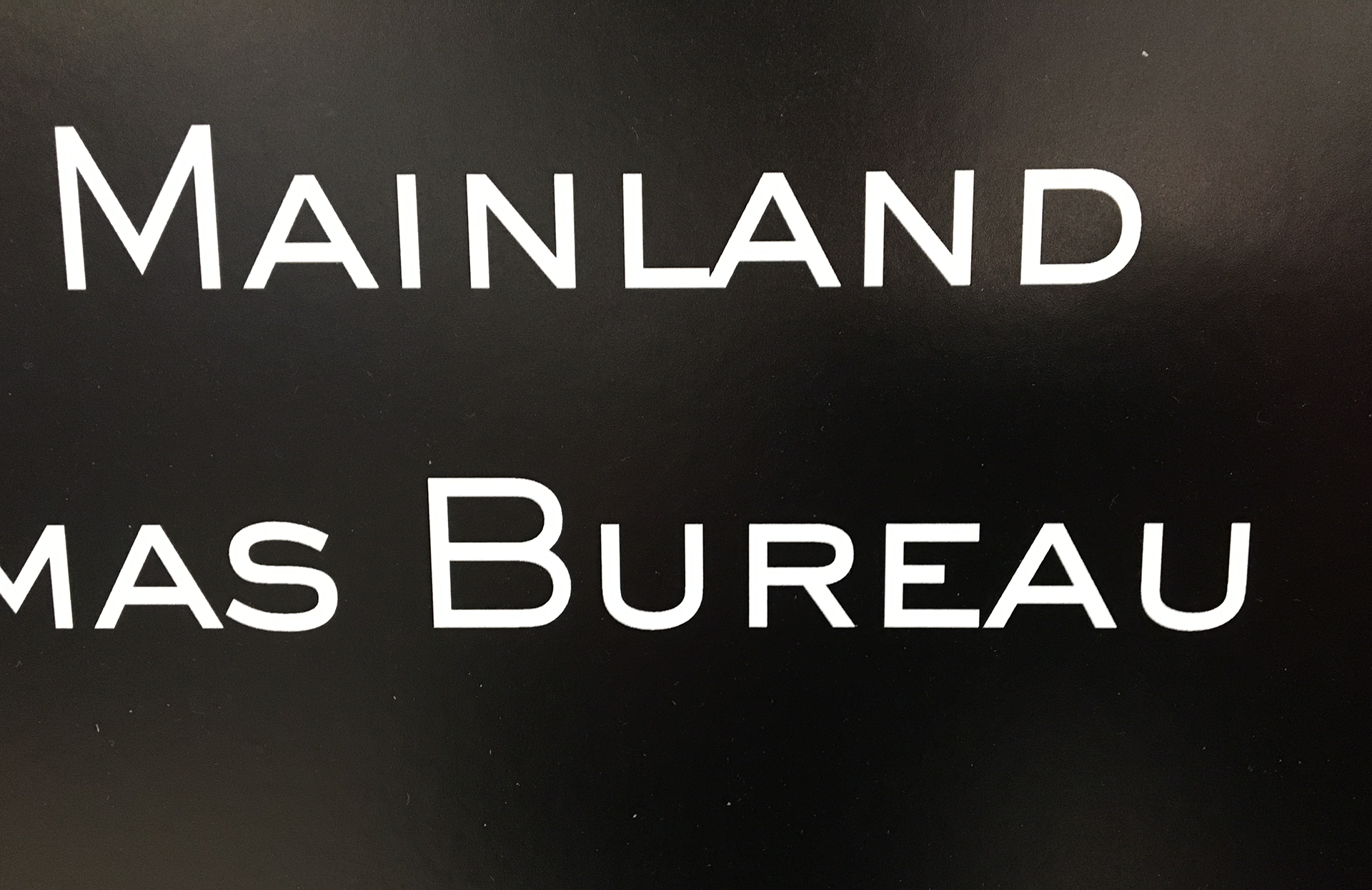 Recently I produced a logo for an aesthetician. The name of the company is called Freya Aesthetics. Freya is the Norse goddess of beauty. The logo needed to be elegant, classy, and connect with the female demographic. The logo is a graphic treatment of a female face, showing an eye, eyebrow and hair flowing down the side of the face. The logo also represents the letter "F" for Freya.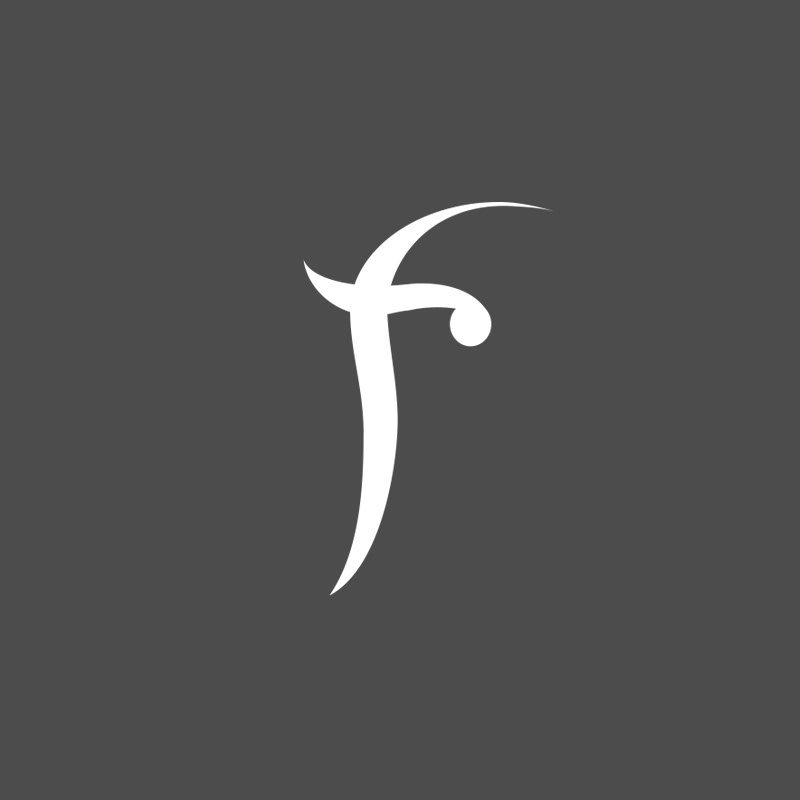 Keys to a successful rebranding campaign.
1. Be crystal clear on why you need a rebrand.
2. Dig deep into your history.
3. Be willing to change your story.
4. Connect what you're doing to a futuristic idea — and leave room for others to join.
5. Meet your customers where they are.
6. Get your key stakeholders deeply committed.
A logo / identity I developed for a real estate development in White Rock. BC. I was hired by a graphic design firm in White Rock on a freelance graphic designer capacity to develop the branding for this project. White Rock is a beautiful community along the ocean with beautiful views looking over the ocean. The logo captured the feel of the ocean and summer breezes.

Samples of our current design work for Livingspace that sells the Paola Lenti outdoor furniture line.