I recently completed a wonderful logo rebranding for Nature Trust British Columbia.
Nature Trust British Columbia is a leading land conservation organization based in BC. They acquire ecologically significant land through purchase, donation, covenant and lease. They care for this land in order to protect the natural diversity of wildlife and plants, and their critical habitats.
The icon is an interpretive image from nature of a Douglas Fir seed.
Not only was this a great project to work on, but an important one too, as the preservation of the environment is more important now than ever.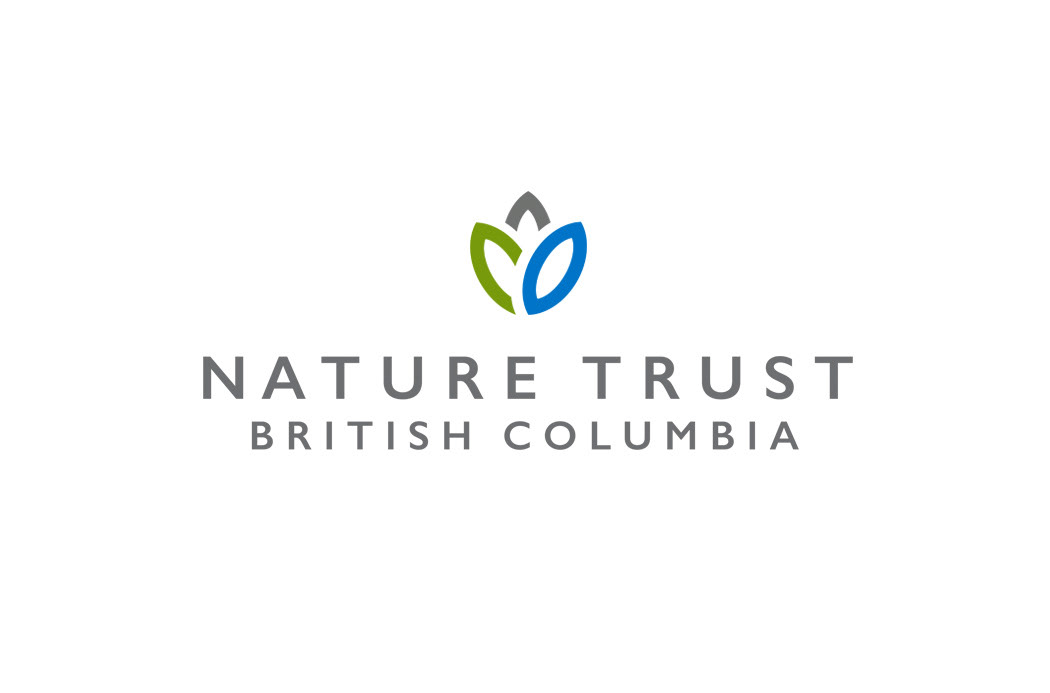 Design impacts stock market performance
Companies recognised as effective users of design strongly outperform their peers on the stock market.
That is the key finding of a ground-breaking study which has tracked a total of 166 design-led companies over ten years of UK share price activity.
A group of 63 companies, grouped into a 'Design Portfolio' for their consistent showing in various design award schemes, outperformed both the FTSE All Share and FTSE 100 indices by around 200% between 1994 and 2003, the study reveals.
The group maintained its lead during the long bull market period from 1995 to 2000, but also in the subsequent bear market, which lasted until 2003. A further Emerging Portfolio of 103 companies, whose awards performance approaches that of the Design Portfolio, enjoyed a similar level of out-performance.
Bad kerning, and what is it?
In typography, kerning refers to the spacing between consecutive letters in printed material or the process of adjusting said spacing. Examples of bad kerning include text that adds so much spa ce between letters of one word that it appears to be two words, or by including so little space between letters that they run together: "A" and "V" might have their slanting sides overlap, or "r" and "n" together might look like an "m". (This latter case has resulted in the slang term "kerning" for this type of kerning.) 
Bad kerning is a sign of sloppy work from the graphic designer. It can make the client look unprofessional, incur extra cost to repair the problem, and potentially can cause an embarrassing moment that can ruin their reputation.
As you can see in the sample below, the text reads ad "SA" "VINGS".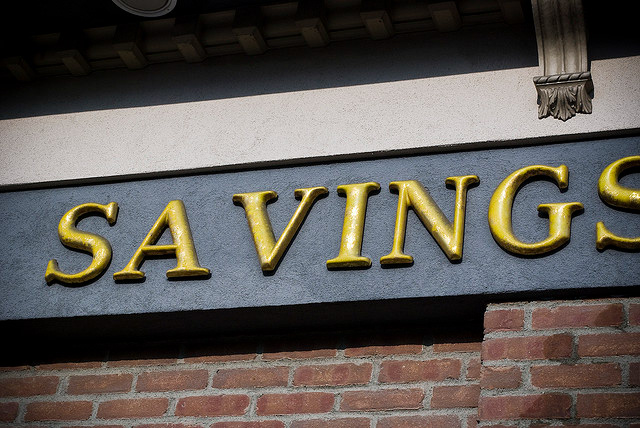 How to identify good design in six steps.
A reader asked a question that really resonated with me. She started by saying that design is subjective and then wondered if someone could ever devise a list of principles that could define gooddesign. So, I thought, "Why not give it a try?", and here it goes.
From time-to-time I'll look at current branding of a company and do a small case study. This has to do more with keeping my freelance graphic design work fresh and current than anything else. 
If you're not familiar with MEC or Mountain Equipment Co-op, they are the go-to place for all your outdoor needs, and I don't know why they haven't used their name to their advantage. The "Mecca" term just seems like a logical fit for them. 
The importance of good design can change perceptions.
Good graphic design plays an important role in changing perceptions of a product or service. Take Solaris driving school as an example, where the old design gives an impression of nervousness, unprofessionalism, and is hard to read because SOLARIS actually reads "OLARIS". 
My study and proposal of the redesign of the vehicle graphics gives a sense of calmness and professionalism, and is easy to read whether the car is parked or in use. There is a sense of calmness knowing the instructor and student feels at ease with each other, and the feeling of calm and safety on the road knowing other drivers on the street feel at ease knowing the training car will not cause an accident.
Doing good for the community.
Recently I volunteered to help out and to build a brand or voice for Shauna Sylvester who is running for mayor of Vancou

ver. The power of good branding and graphic design can make a huge difference on perceptions

and attitudes and make change for the better in the community. Branding included designing display banners, a podium sign, social media tiles, and a website.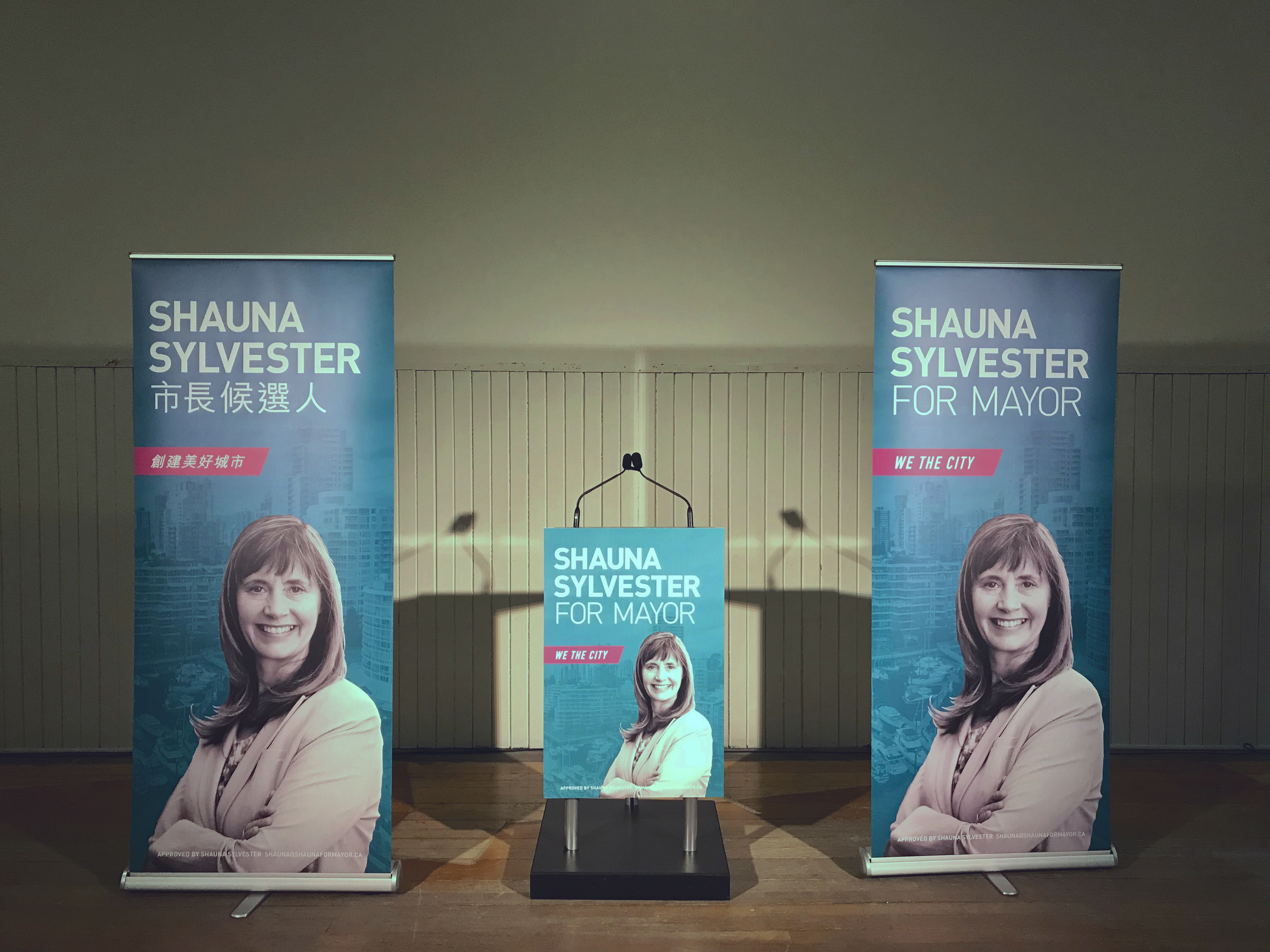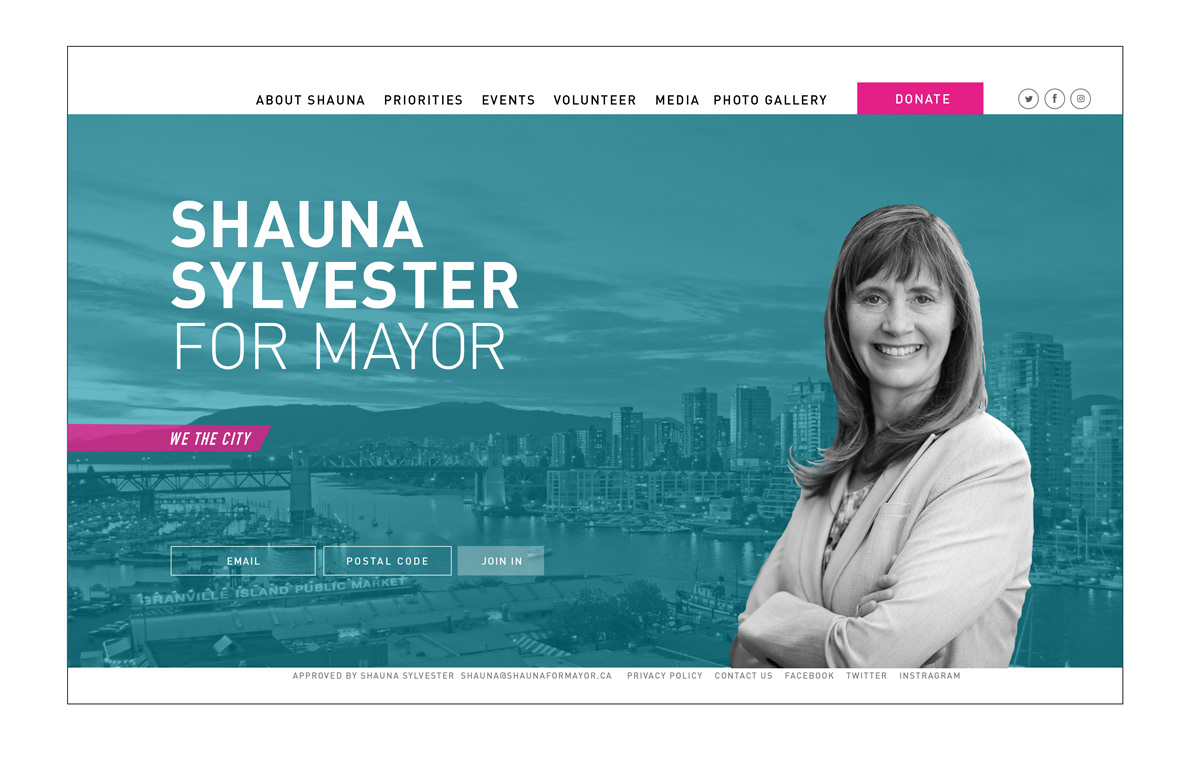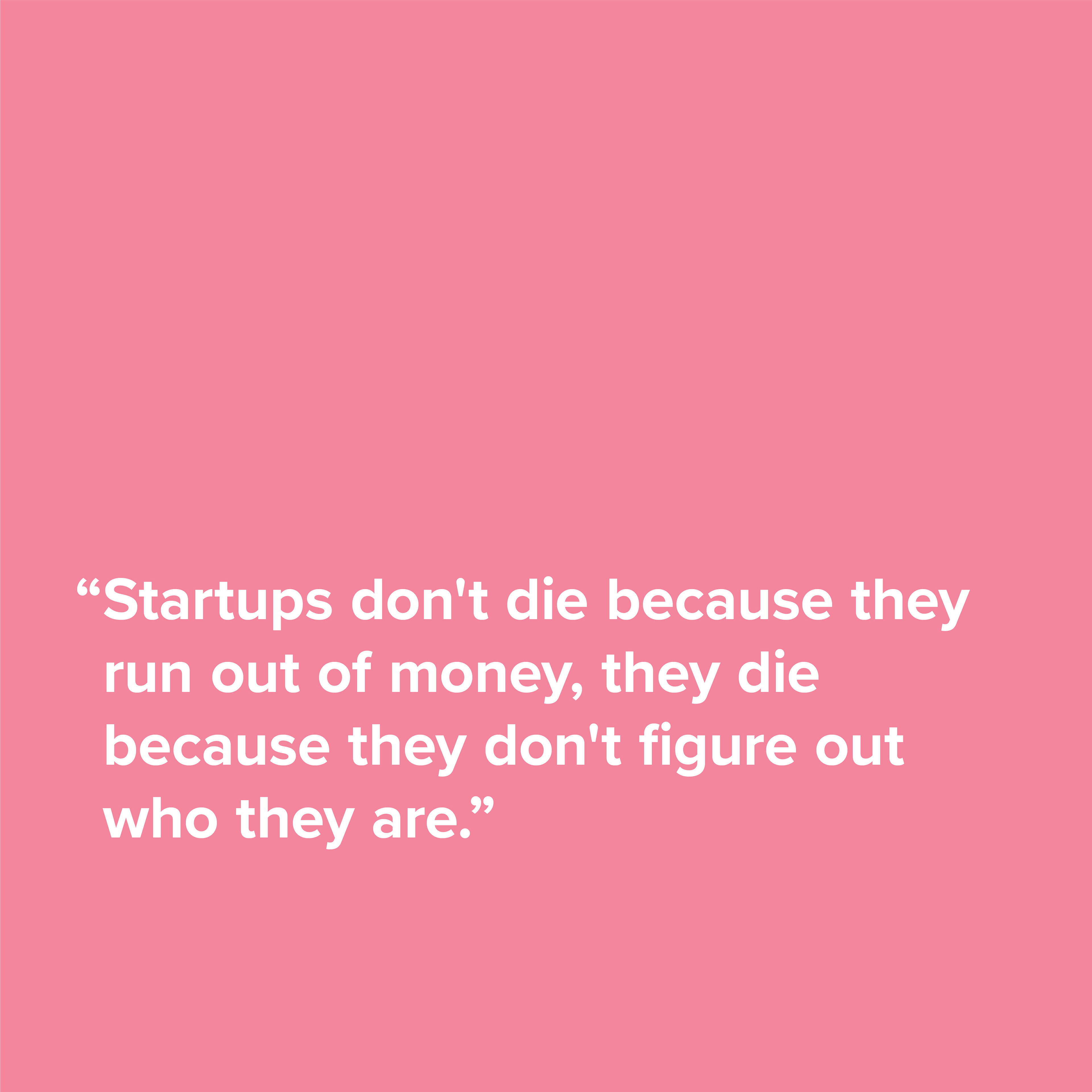 The importance of a brand style guide.
A well-developed style guide is an essential tool for establishing brand identity. A brand style guide (also known as a brand book or brand guide) acts as a key document that helps content creators communicate a consistent message to your audience, so it's a great asset for creating consistent, on-brand content. 
Working with Glotman • Simpson we required a detailed style guide to support marketing initiatives by ensuring that all messaging is relevant and related to their brand's goals. Referencing a brand style guide ensures that content distinguishes a brand from its competitors, and is cohesive. This cohesion is important because it helps establish a strong brand voice that resonates with the audience, which is essential for building brand awareness. Over time, that awareness and consistency build trust.
The principals of brand intimacy.
Most marketers and business leaders generally agree that brand can be a key asset, helping facilitate demand, encourage growth, ensure consistency of users and create advantage. While the world around us has changed dramatically, and impacted how we consume, buy and sell, approaches to marketing and brand building have largely stagnated. Most feature models, structures and thinking from decades ago that tend to focus on the importance of rational, hierarchal-based thinking and create constructs designed to mimic a deliberate decision-making process.
We now know more about how the human brain processes information and triggers our behaviors than ever before, for example, we know that the majority of the decisions we make are based on emotion and instinct, not rational thought and measured consideration. It's been revealed that our decisions are the result of less deliberate, linear, and controlled processes than many of us realize.
What this suggests is that, in order to impact and affect decision making, you have to appeal and connect to people's emotions. Playing to rational considerations is not a compelling motivator. Human beings react intuitively to everything they perceive and base their responses on those reactions rather quickly. Within the first second of seeing something, hearing something or meeting another person, impressions are made and actions are born. Intuitions come first. This suggests that the prevailing traditional models, constructs and methodologies that we have used for decades to drive our marketing and communications efforts outweigh the importance of rational thinking and are not as effective as they could be.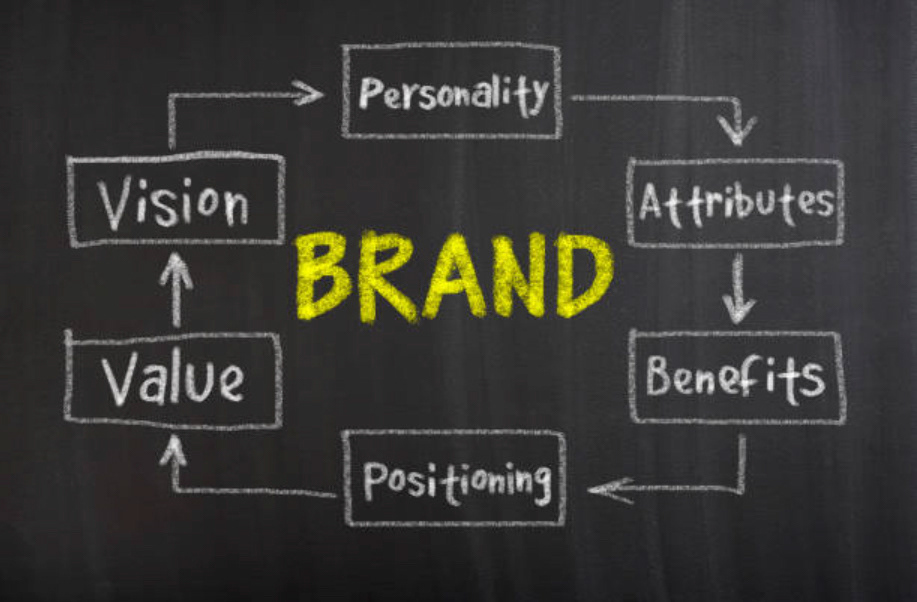 The era of one-way dialogue is over.
An interesting article on branding content.
Good Design is Inclusive, and Inclusive Design is Good for Everyone - TED Talks
​​​​​​​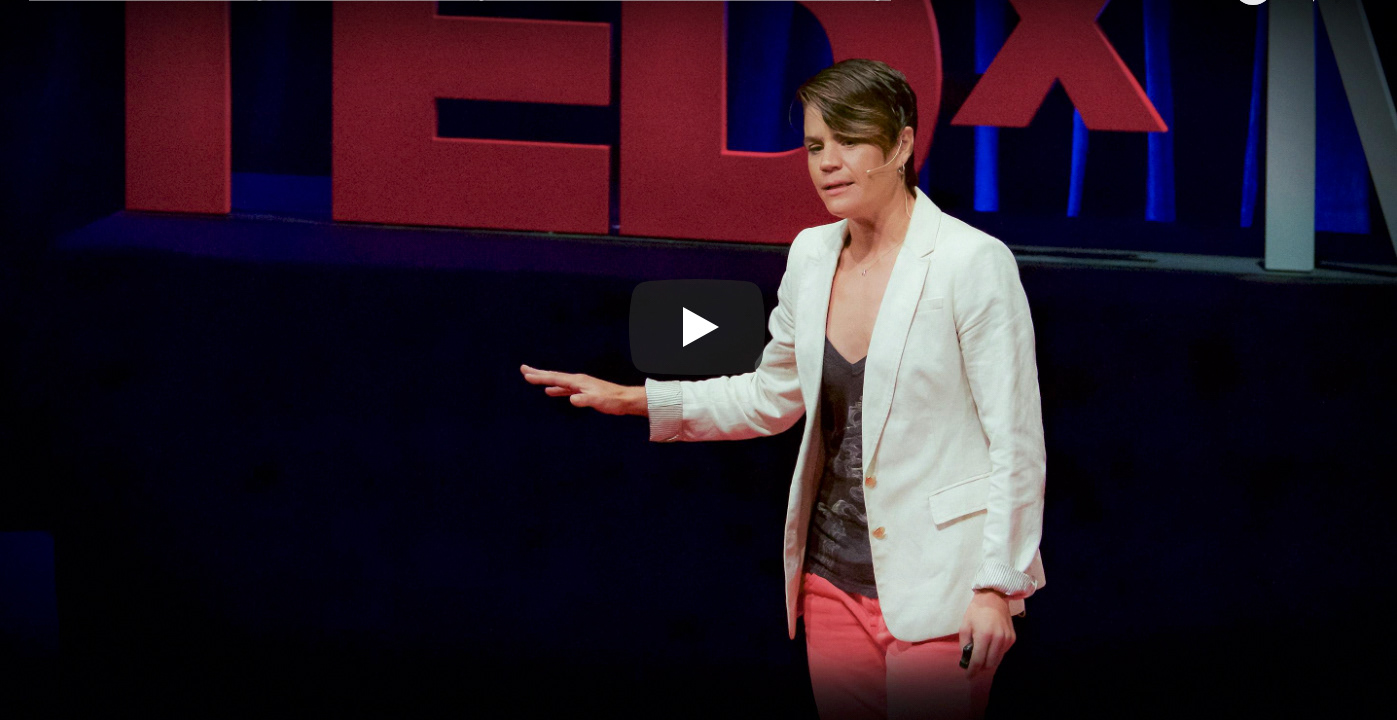 Logo development for the Fraserview Housing Co-operative.
Recently I developed a soft brand identity for the Fraserview Housing Co-Operative. The townhouses and apartments are located along the Fraser River in Vancouver. Requirements for the identity included the proximity to nature, its historical industrial heritage, and it must be approachable to all age groups within a certain socio-economic demographic. The result is a logo that was designed with a typeface that has an industrial feel to it, along with a flowing graphic with a colour scheme to represent blue for water, and green for land. The wave motion of the graphic represents the flow or movement of water along the river. 

How the Math Men Overthrew the Mad Men.
This is a repurpose of a identity I designed for a residential development along the Fraser River in Vancouver. The criteria needed to show the historical significance of the Fraser River's past as a river that saw logging operations, log booms and lumber mills.  There were lots of tugboats, container and freighter ships plying the waters, and still do.  The area has been transformed into a vibrant residential community along the river with apartments,  townhouses, walking paths and community gardens.
The design features a propellor of a ship for its historical significance, and the colour green to show the areas transformation into a vibrant community, with the propellor that looks like a flower.

I repurposed the design to a fictitious gardening centre. 
What London's Underground Map Can Teach You About Design.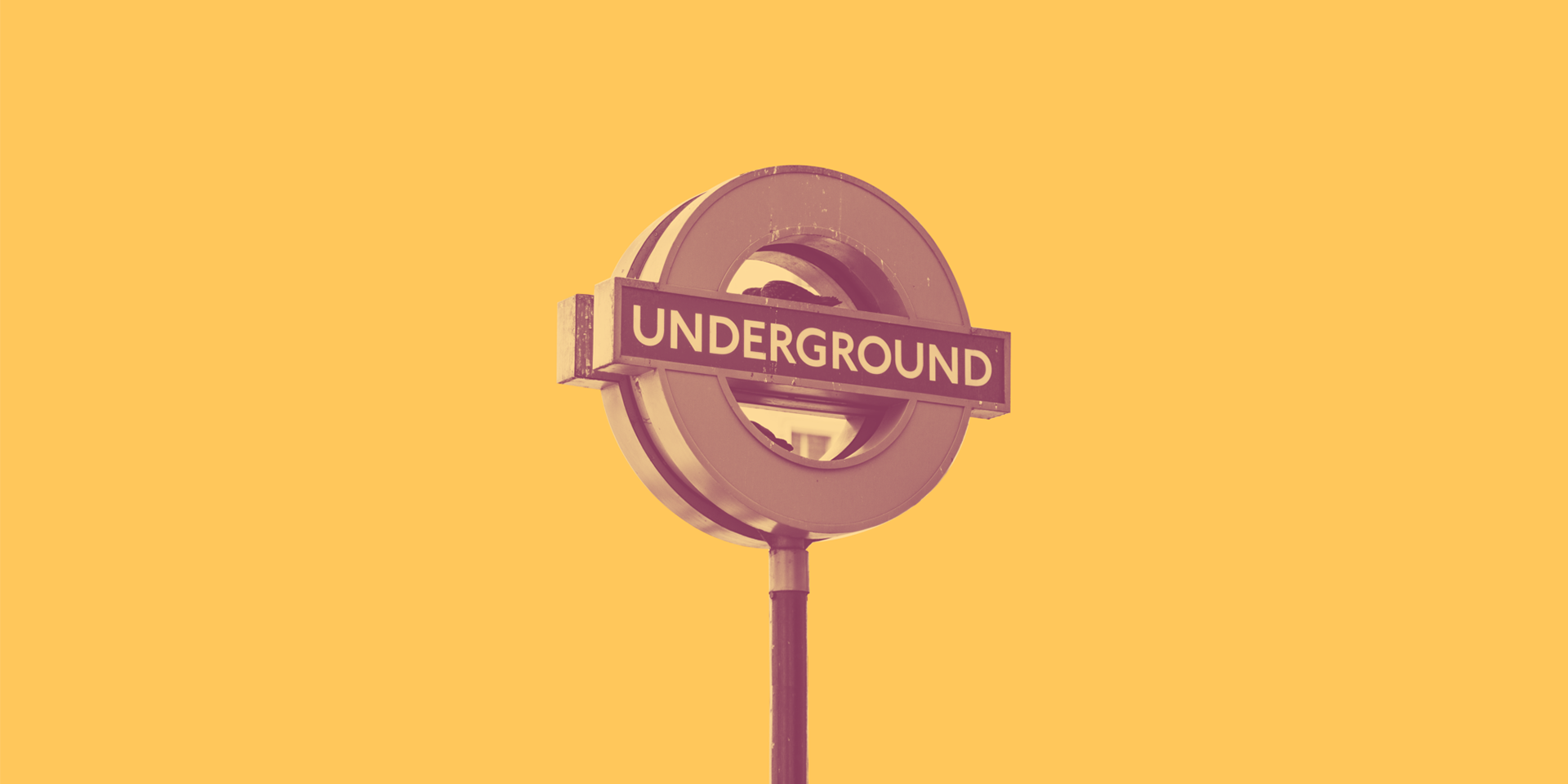 How Classic Apple Icons Came to Be.
I've been a freelance graphic designer way before apple computers were introduced to our industry, and the day I sat down and started to play on the tiny beige box, I was hooked. Everything about the early Macs spoke to designers. From the simplistic icons to the organizational structure of the computer spoke to designers. This is a great article on how those early icons came to be.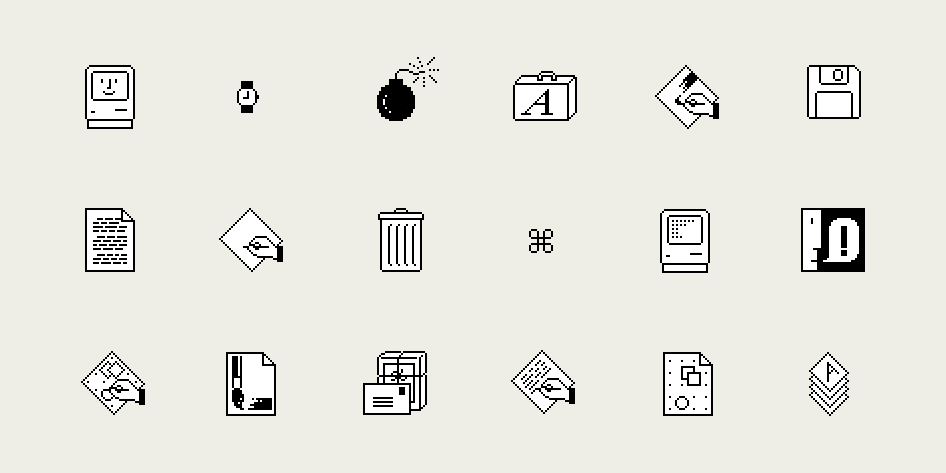 How creative should your creative be?
When graphic design or advertising design concepts are being developed, the graphic designer or creative team is usually working with a strategy, and there are a few things you need to consider when reviewing creative work. Creative that answers just the strategy tends to be safe and boring. and creative that just answers the creative, and not the strategy is just too crazy to be considered. So, your creative should sit somewhere in the middle, and answer both the strategy and creative. Good creative makes your marketing material stand out and differentiate itself from the competition, and 

raises awareness.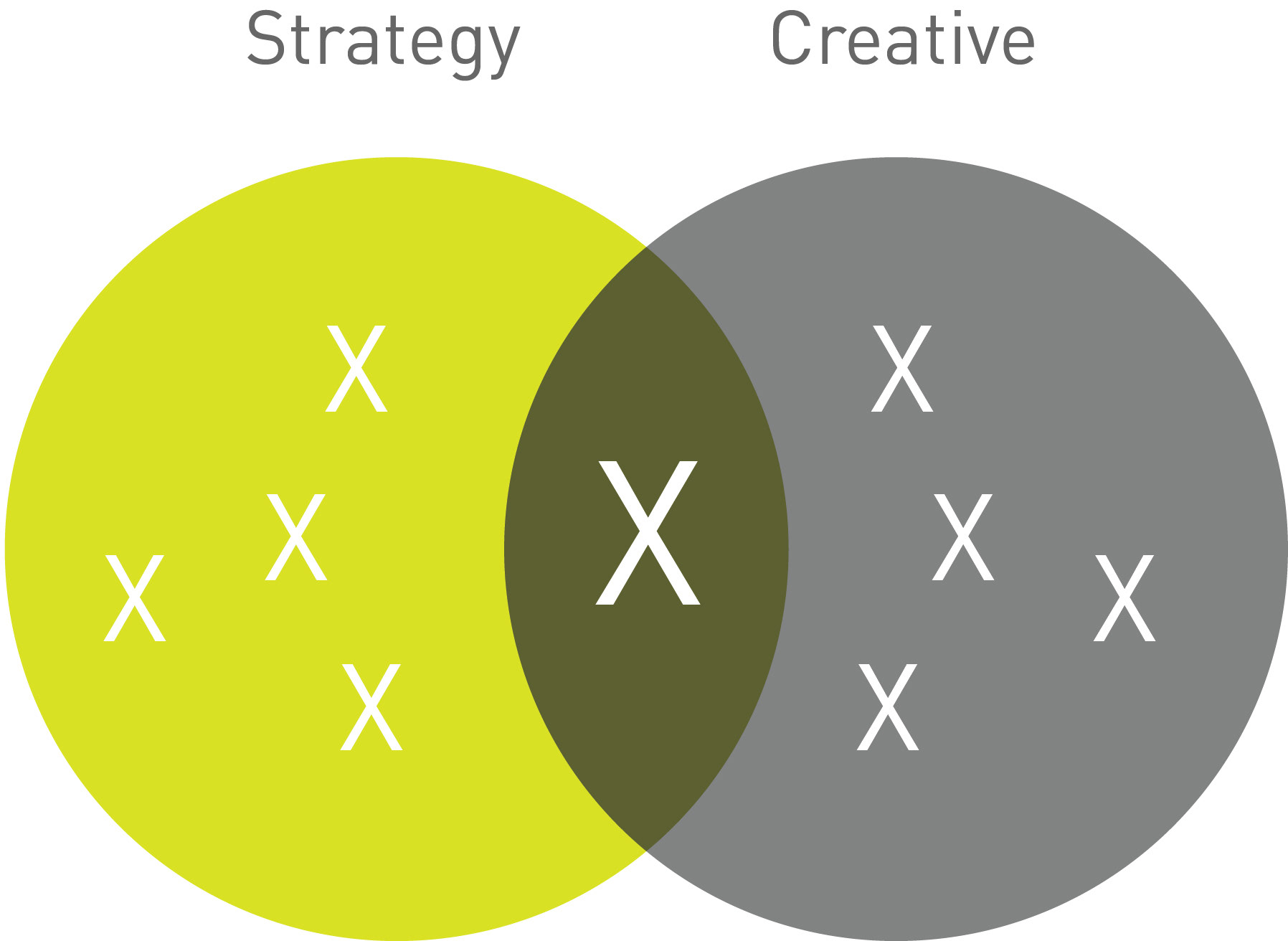 So true. The differences between copywriters and art directors.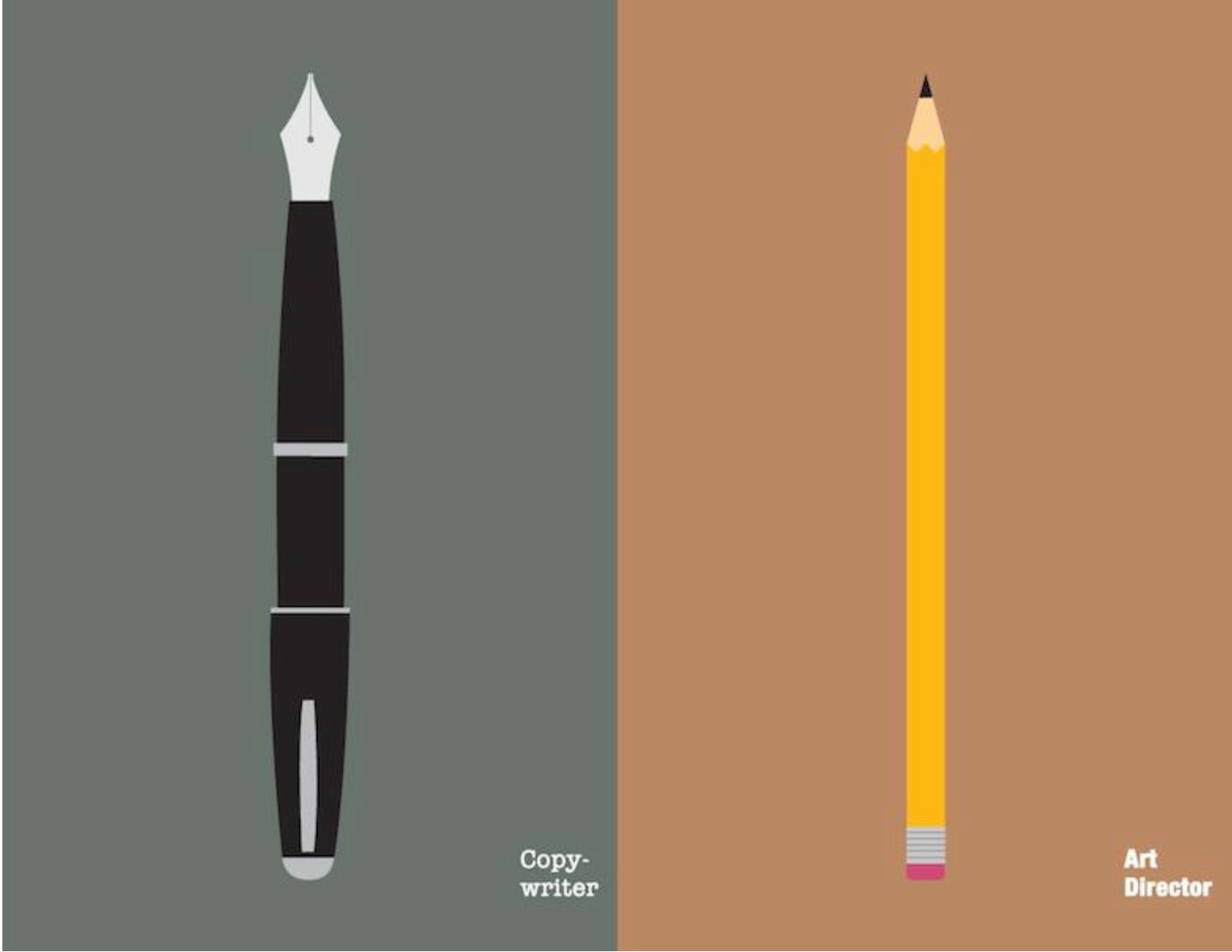 "Colours can increase brand recognition by 80%".
"Tangible materials leave a deeper footprint on the brain".
30% of consumer decision-making is based solely on packaging.
Graphic design is more than just graphic design.
Graphic design is much more than design because it's more than just providing nice images. Graphic designers should also have a good left-right brain business philosophy. They must be able to communicate effectively, provide clients with schedules, accurate estimates, and follow these to the letter. They must be available during regular business hours, and reply to emails promptly. This sounds like common sense, but I've heard it time and time again that designers fail in this area.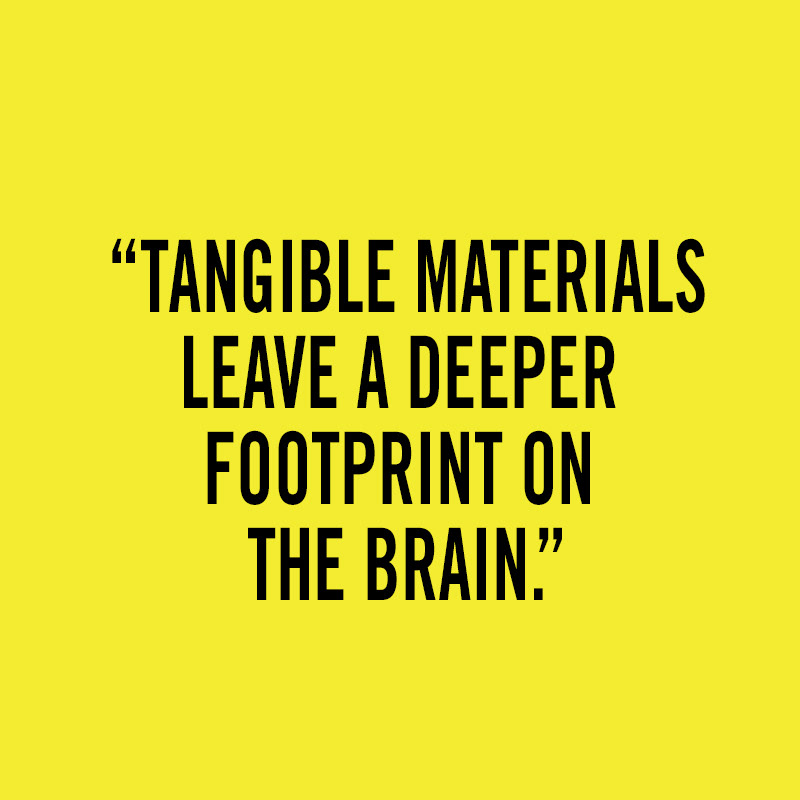 A recent trade show display design I completed for bioFILM media in Vancouver.
Build it and they will come!. Well, maybe.
I've seen retail businesses spend lavishly on interior design, retail floor space and furnishings, but totally forget about putting money aside for their marketing budget because they think people will automatically show up at their front door, or they think they can do the branding and marketing themselves.
Well, in most cases that's not going to work. You not only need to enter the market with a unique brand, but you also need to develop a marketing strategy for sustaining advertising, and special offers to help build up your customer base, How much should you spend on your marketing budget? A good rule of thumb is 5 to 10% of gross sales.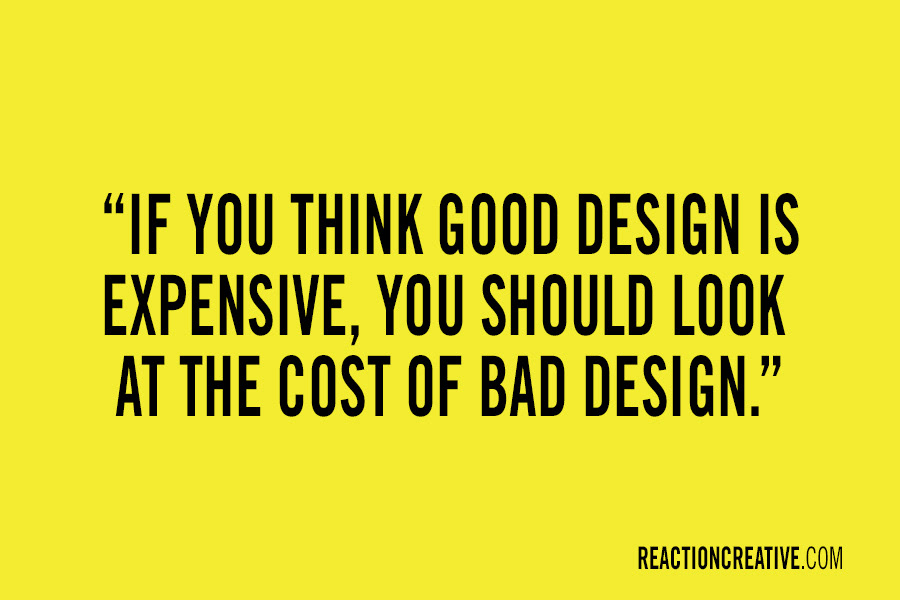 Design is an investment. When you start thinking about design as an investment you'll see that it has rewards, both in the short and long-term. Great design can spike sales for a couple of months and keep consumers coming back for generations to come. Consider Coca-Cola, the design may have changed subtly over time but the heart of the brand hasn't and that's why it's one of the most recognized brands in the world.
Design has the power to affect your company's bottom line and, just as importantly, your consumer's awareness, trust and perception of your brand—which will lead to even more bottom line growth in the future.
Investing in great design can have far reaching benefits for you and your consumer. Take a national flag as an example. As a physical product, a flag is nothing more than an ordinary piece of cloth with a simple design. But it is hardly ever sold as just a product because it's designed as a symbol—an identity for all who fly it, salute to it and give their lives for it. If you're lucky enough, your brand can have as much depth of meaning as a nation's flag. Apple's cult-like brand status and following has accomplished this same feat. If people are getting your logo tattooed on themselves, you must be doing something right.
Statistics show that Fortune 500 firms that use Graphic Design have a higher bottom line than firms that don't use Graphic Design.